NASA's first all-female spacewalk delayed because there aren't enough spacesuits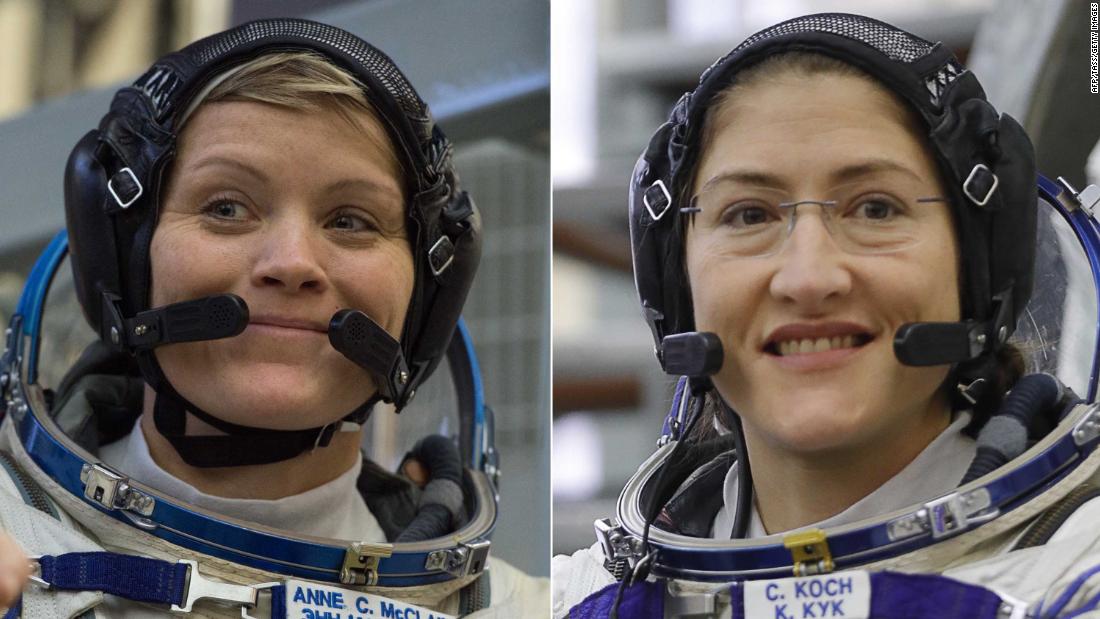 (CNN)NASA astronauts Anne McClain and Christina Koch were set to make history as the first all-female crew to conduct a spacewalk at the International Space Station, but it was announced on Monday that the historic spacewalk will be delayed because of spacesuit issues.
The issue: They only have one spacesuit size medium available at the station. Now, astronaut Nick Hague is scheduled to join Koch on the walk on Friday.
As part of Expedition 59, the astronauts were set for a series of three spacewalks to complete work on the ISS. On March 22, Hague and McClain conducted the first in the series. McClain and Koch were set to go out together on Friday to continue work on installing powerful lithium-ion batteries for one pair of the station's solar arrays.
...