Retailers want to go cashless. But opponents say that's discriminatory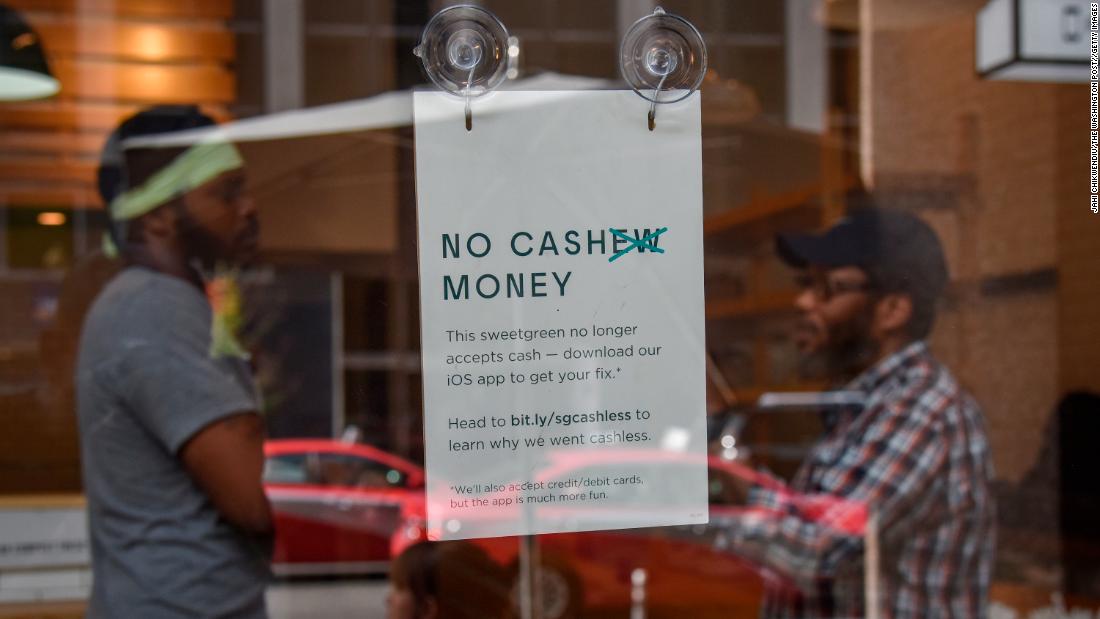 New York (CNN Business)Retailers and restaurants say eliminating cash at their stores makes them more efficient. But opponents argue that cashless stores exclude millions of Americans without bank accounts.
Americans use cash in 30% of all transactions, according to a 2017 survey from the Federal Reserve Bank of San Francisco. People dish out cash for most purchases under $10. And cash is also still the most common form of payment for people making less than $25,000 a year.
Now, cities and states are starting to take action against cash-free stores.
New Jersey Governor Phil Murphy signed a law last week banning cashless stores. Philadelphia also enacted legislation prohibiting cashless stores earlier this month, and officials in New York City, Washington and San Francisco are considering similar legislation. The federal government does not require retailers to accept cash.
...