French police hunt suspect in bomb blast that injured 13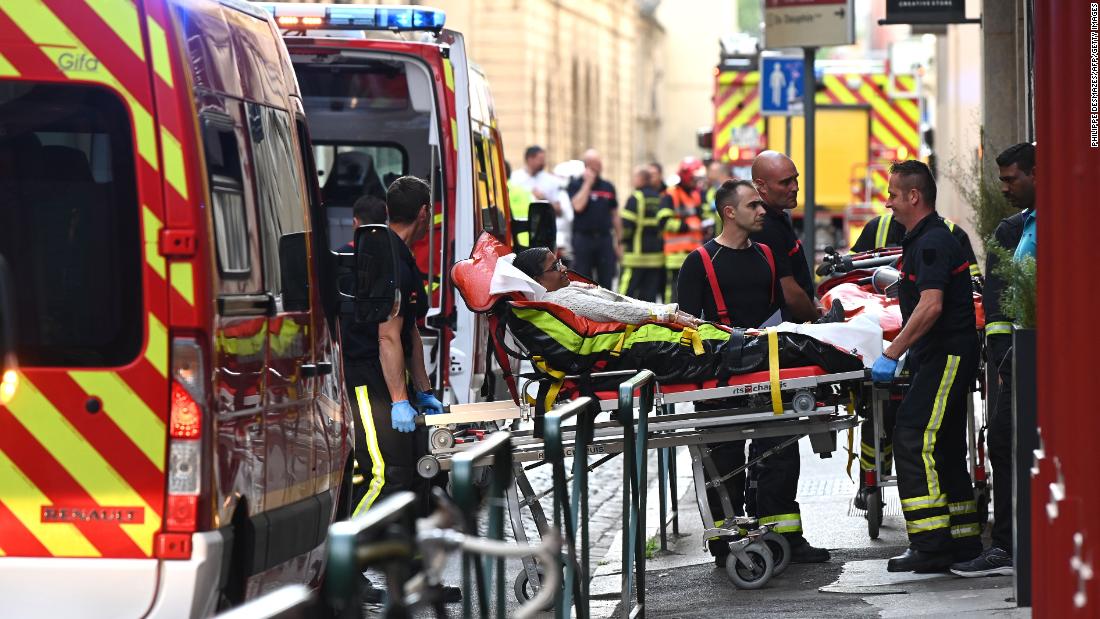 (CNN)French police have launched a manhunt for the suspect in Friday's explosion in Lyon, which injured at least 13 people.
No one has claimed responsibility for the attack, Paris prosecutor Remy Heitz said Saturday on French news channel BFM TV. An investigation into "terrorist conspiracy" was opened hours after the explosion in the city's central shopping area, which saw 11 people, including a 10-year-old child, admitted to hospital.
Heitz said 90 police investigators and 30 technicians were working on this case.
CCTV footage shows the suspect dropping a paper bag in front of a Brioche Dorée bakery on Victor Hugo Street, before leaving the street at 5.27 pm local time, Heitz said. The explosion occurred a minute later.
...