Trump vows 'strong look' at Pentagon contract that could go to Amazon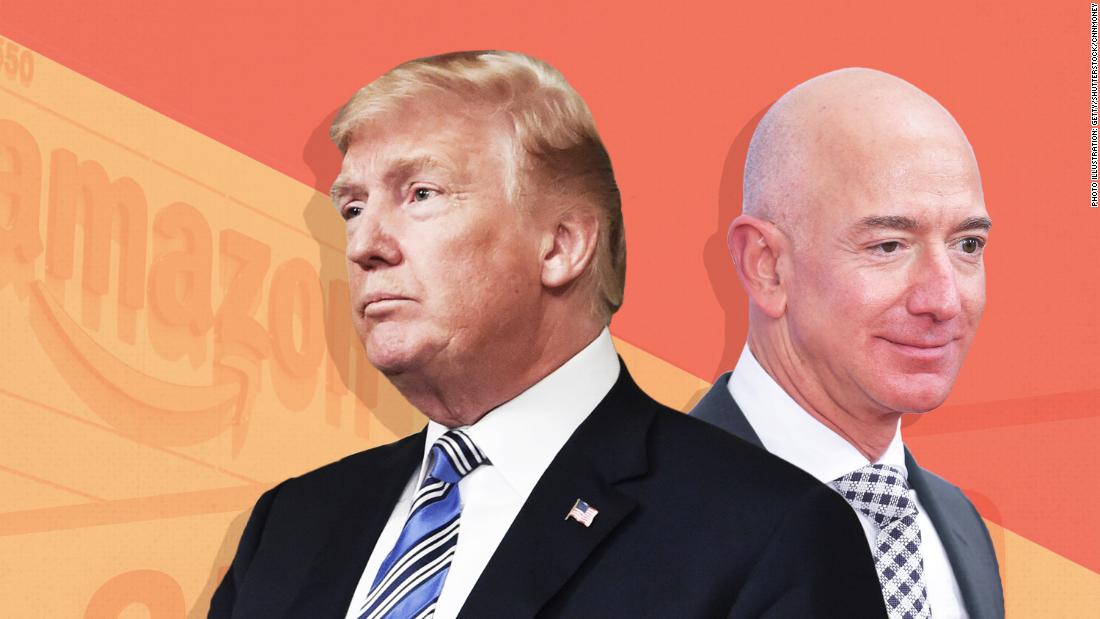 Washington (CNN Business)President Trump said Thursday he intends to scrutinize a plan by the Pentagon that could end in a multi-billion dollar contract being awarded to Amazon(AMZN).
Trump told reporters his administration has been receiving "tremendous complaints" about the proposed contract, which aims to provide the military with a cloud computing system.
The complaints, Trump said, are coming from Amazon's biggest rivals, including IBM(IBM), Microsoft(MSFT) and Oracle(ORCL), and that his administration will "take a very strong look" at the procurement effort. Lawmakers including Sen. Ron Johnson (R-Wisc.) raised the issue privately with Trump last week, according to Bloomberg.
Microsoft and Amazon are the two remaining finalists for the contract, which is expected to be awarded within weeks and could be worth $10 billion over a decade. Amazon didn't immediately respond to a request for comment. In a statement, IBM said it has "long raised serious concerns" about the contract's structure, arguing that multiple cloud providers should be allowed to supply the Pentagon, not just one. Oracle and Microsoft declined to comment.
...