Someone was driving around shopping centers and shooting people from his vehicle, a spokesman for the city of Odessa says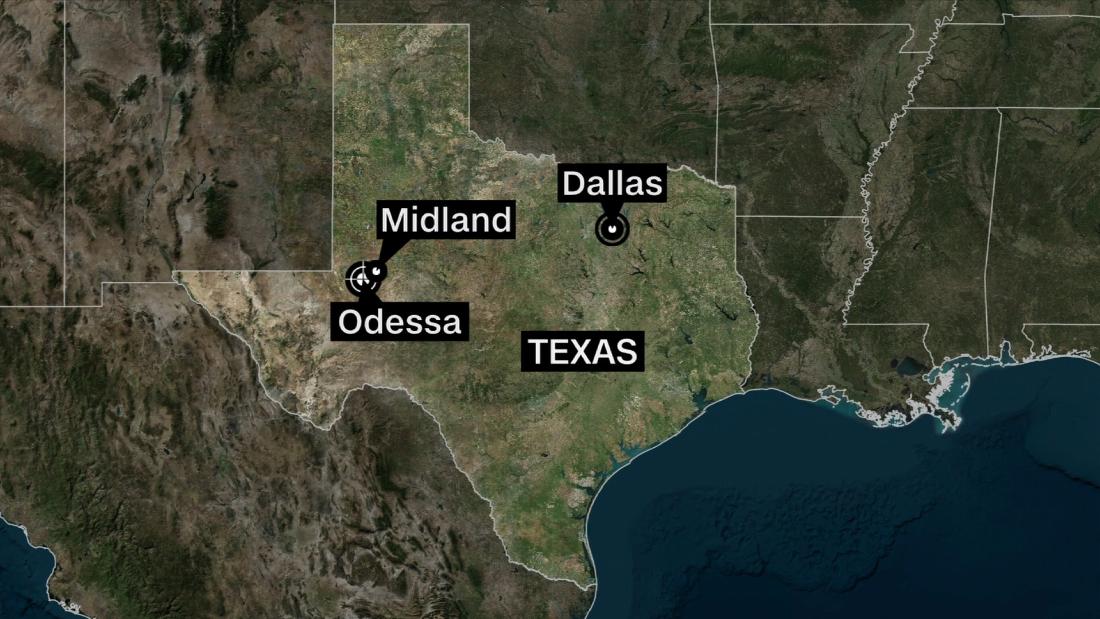 (CNN)
[Breaking news update: Posted 6:47 p.m. ET]
An active shooter was shot and killed in Odessa, Texas, according to the Midland PoliceDepartment.
[Previous update: Posted at 6:19 p.m. ET]
At least one person was killed and 10 wounded in West Texas, between the cities of Midland and Odessa, when a shooter or shooters fired from their vehicles at people at shopping centers, authorities said.
Police in Midland said officers are looking for two shooters in two separate vehicles, a gold, small Toyota truck and a US Postal Service van.
Devin Sanchez, a spokesman for the City of Odessa, said there are 10 confirmed injuries with possibly up to 20 injured. There is one person confirmed dead, he said. One of those who was shot is a law enforcement officer, but it is unclear if the officer is injured or dead, Sanchez said.
...