Gridlock as protesters gather at Hong Kong airport following violent night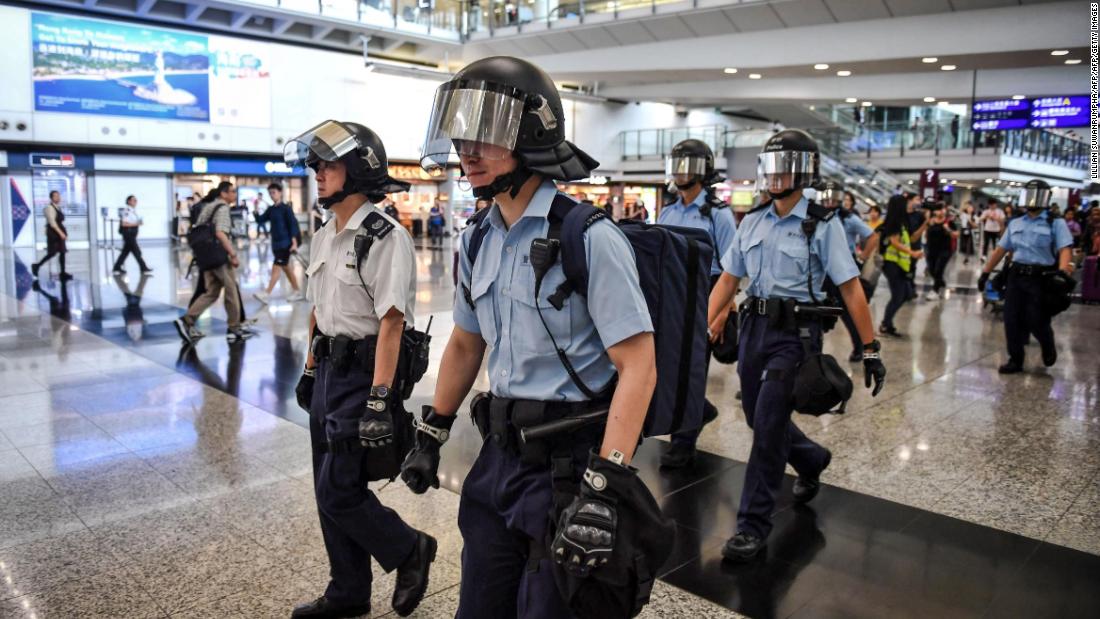 Hong Kong (CNN)Protesters in Hong Kong succeeded in shutting down transport links to and from the city's international airport on Sunday, as they targeted the key aviation hub following a night of violent clashes with police.
While most protesters did not get close to the airport terminals -- after a court injunction and heavy police presence was put in place following clashes there last month -- they succeeded in blocking roads and and prompted the city's subway operator to suspend its airport service. Photos also showed extreme traffic congestion on a key bridge leading to the airport, with travelers and airport staff forced to get out and walk.
Tung Chung, the nearest town and subway stop to the airport, was flooded with protesters and confused travelers as the sun went down Sunday. Demonstrators retreated from the airport itself in the face of heavy police presence, but not before they succeeded in disrupting every way to and from the terminals, including throwing objects onto rail tracks, halting the Airport Express train.
...