Amy Klobuchar outlines plan to combat climate crisis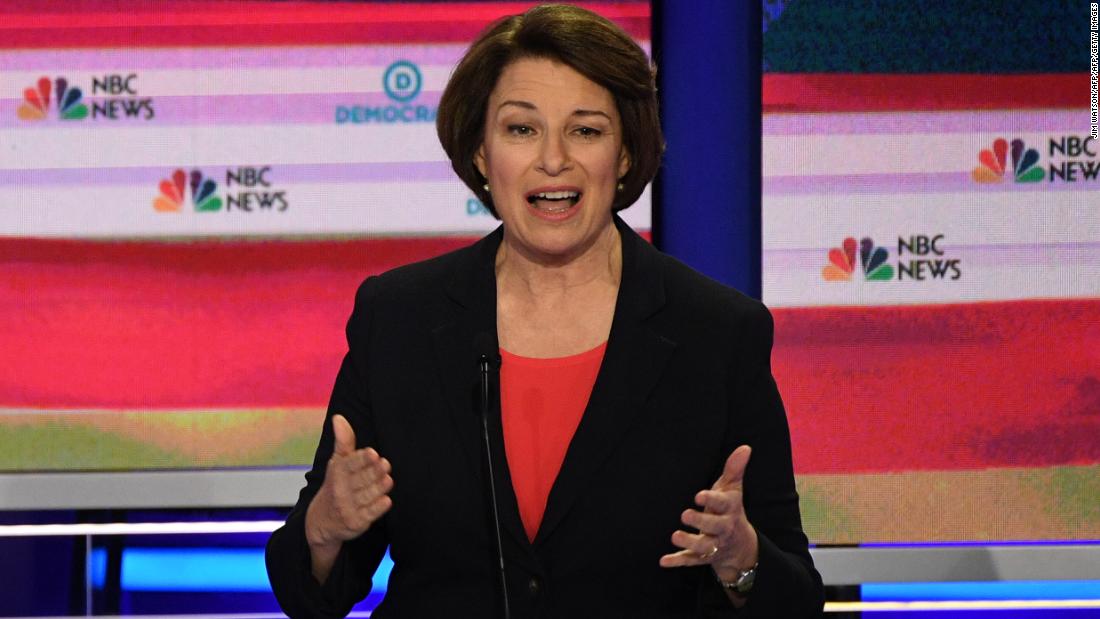 Washington (CNN)Sen. Amy Klobuchar on Sunday announced what she would do to tackle the climate crisis if elected president in 2020, promising to "take aggressive executive action to confront" the growing issue.
The Minnesota Democrat said if elected, she would ensure the US participates in the Paris climate agreement on day one of her presidency, restore the Obama-era Clean Power Plan, bring back the fuel-economy standards and introduce legislation that would put the US on a path to 100% net zero emissions by 2050, among other things.
The climate plan, which is the latest to emerge from the crop of 2020 Democratic presidential hopefuls, comes several days ahead of a prime-time town hall hosted by CNN that will focus on the climate crisis. Klobuchar, who will be among the 10 candidates participating in the event, has previously announced her support for a number of the actions in her plan. The newly-released proposal provides a deeper look at what Klobuchar hopes to tackle if elected to the White House.
...