Some of the most recent deadly US mass shootings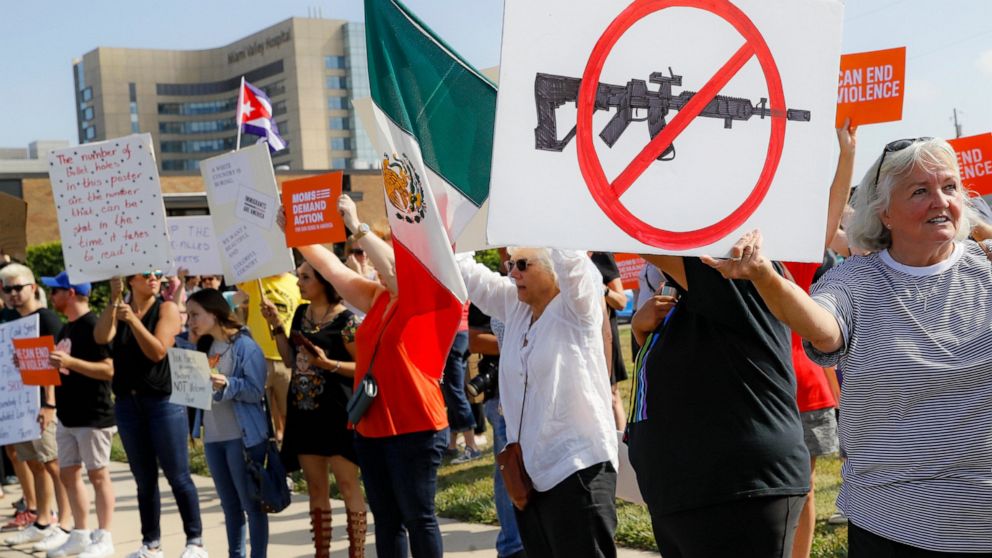 A list of some of the deadliest mass shootings in the United States in the last two years:
— Aug. 31, 2019: Seven people were killed in West Texas in shootings in the area of Midland and Odessa. The gunman also died after being shot by police.
— Aug. 4, 2019: A gunman wearing body armor shot and killed nine people at a popular nightlife area in Dayton, Ohio. Police were patrolling the area and killed the suspect.
— Aug. 3, 2019: A gunman opened fire at a shopping center in El Paso, Texas, killing 22 people and injuring more than two dozen. A suspect was taken into custody.
— May 31, 2019: Longtime city worker DeWayne Craddock opened fire in a building that houses Virginia Beach government offices. He killed 12 people and wounded several others before he was gunned down by police.
...