Why People Are Running Marathons in Backyards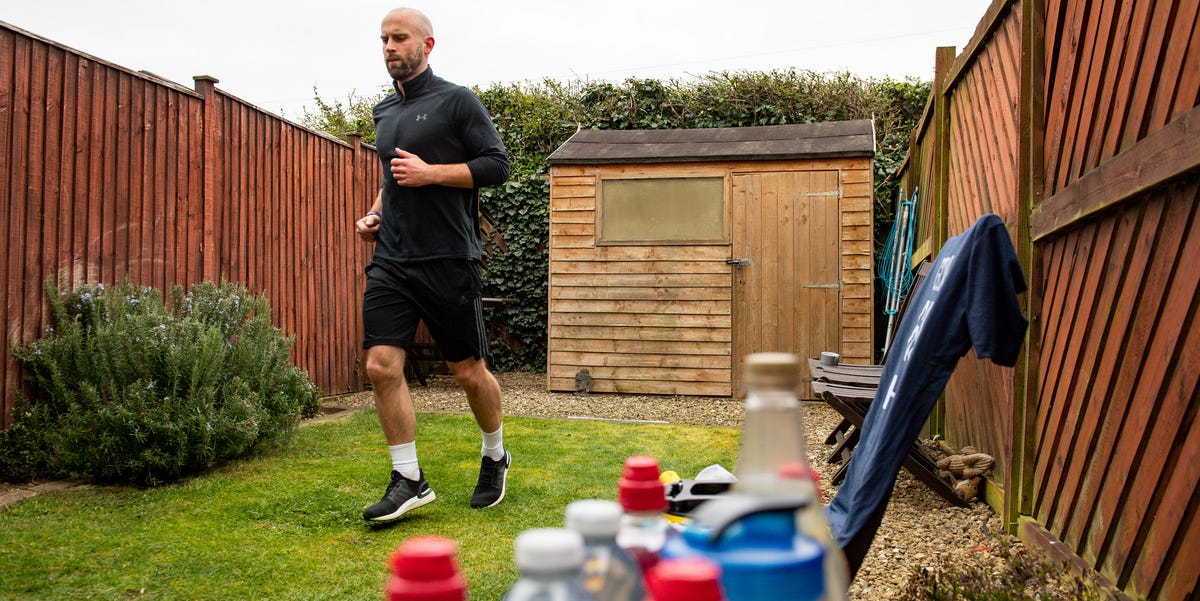 Despite the soft re-openings of most states, just getting out of bed still feels like a struggle for some people. For others, now seems like the perfect time to run a marathon in their garden. Or break the 100-mile treadmill world record. Or even run 262 miles on a four-mile stretch of neighborhood.
It might seem insane to challenge yourself in this way during a pandemic—especially since some people would argue that intense exercise suppresses the immune system. While there is some research from the Annual Review of Food Science and Technology that shows sustained and prolonged high-intensity exercise can negatively impact your immune system, a review of the scientific literature published in Frontiers in Immunology debunked any long-term effects.
Another 2019 review from the Journal of Sport and Health Science actually found that being physically active makes you less vulnerable to getting sick, and a more recent study published in the Exercise Immunology Review determined that regular exercise benefits immunity—even in (but especially in) isolation since the highest risk factor is exposure.