How to Balance Your Metrics With Your Mental State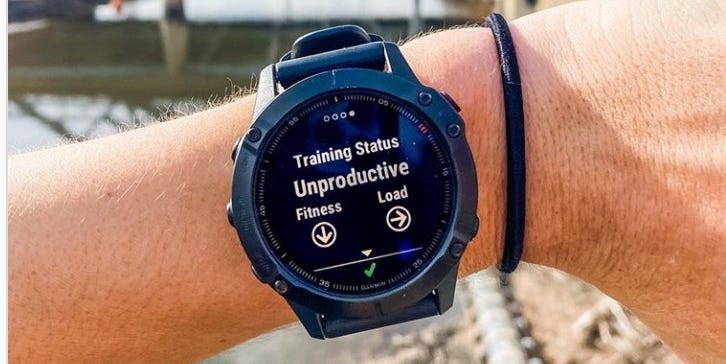 In March, I ran my second fastest marathon. I had trained harder than I had ever trained before, but according to my Garmin Fenix 6x—which I was using for the first time during this training cycle—only one day of training in the two months leading up to the race was deemed "productive." One. day.
My 22-mile run? The hill sprint repeats I did at altitude? The extra slow recovery runs? All "unproductive," according to the training status that would flash across the screen on my wrist after nearly every workout.
That feedback only made me determined to run every run in my training program exactly as prescribed—not taking into account the fact that my body was still adjusting to altitude, that I was significantly increasing my weekly mileage, or that, you know, sometimes life happens and you might need to skip a run. I was so fixated on switching that status to productive, I stopped listening to my own body.