NASA Says Hubble Observed a "Flapping Shadow" in Distant Space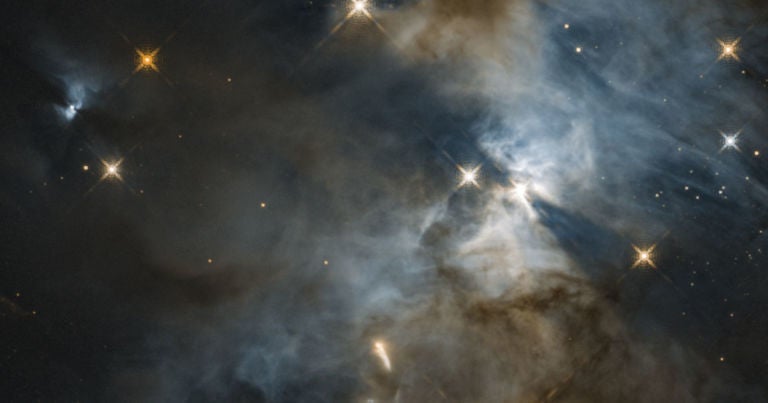 NASA's Hubble Space Telescope just caught the "bat shadow" of a newborn star moving — a sight the space agency evocatively compared to a pair of flapping bat wings.
"The shadow moves. It's flapping like the wings of a bird!" Klaus Pontoppidan, an astronomer at the Space Telescope Science Institute (STScI) in Baltimore, and lead author of a paper about the discovery in the Astrophysical Journal, said in a statement.
The star, called HBC 672 and located some 1,400 light years away in the Serpent nebula, is just one or two million years old — practically a baby in cosmic terms. It casts the shadow due to a warped and flared disk surrounding it.
"You have a star that is surrounded by a disk, and the disk is not like Saturn's rings — it's not flat," explained Pontoppidan. "It's puffed up. And so that means that if the light from the star goes straight up, it can continue straight up — it's not blocked by anything."