Climber Magnus Midtbø World Record Attempts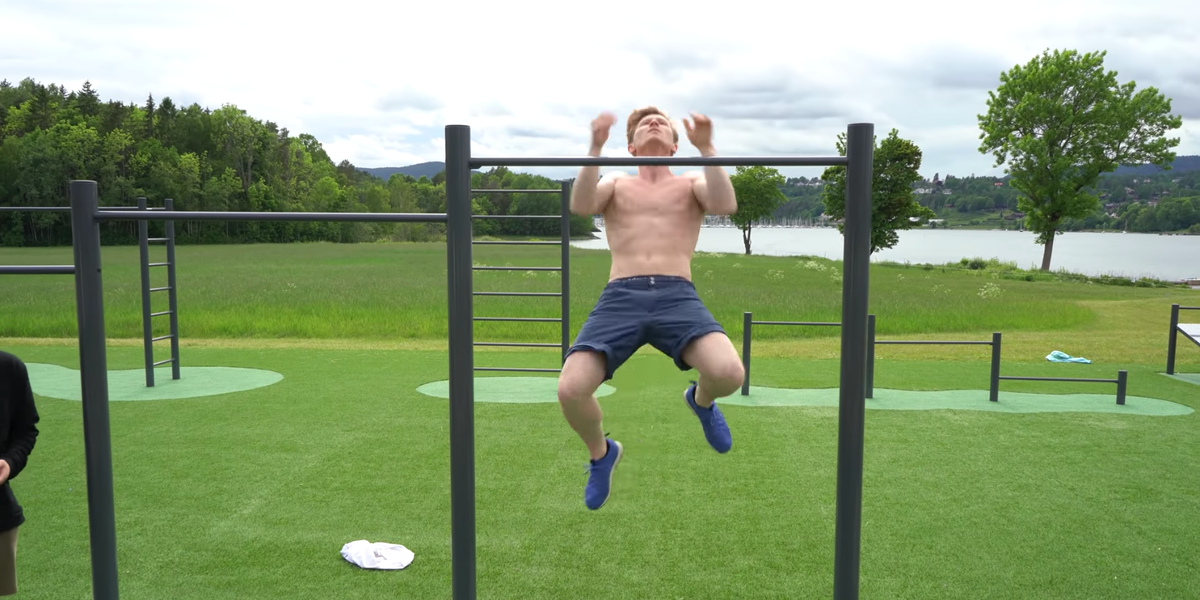 Professional climber Magnus Midtbø is always looking for a training challenge. He recently taught powerlifter Stefi Cohen his climbing tricks, and practiced bouldering with bodybuilder and acrobat Jujimufu. But he has a real penchant for attempting to break world records. He previously attempted to set an unofficial world record for weighted pullups alongside Jujimufu, which he failed to accomplish.
Recently, Midtbø set his sights a little lower for some "doable" Guinness World Records in his latest YouTube video. He was joined by soccer freestyler Tobias Bec, who already holds three official Guinness World Records. Importantly, none of the records the guys attempted could actually count—for that to happen, an official judge would have to be on the scene to serve as a witness and ensure proper form and protocols were followed.