Season 4 of 'Hannibal' Might Finally Be Happening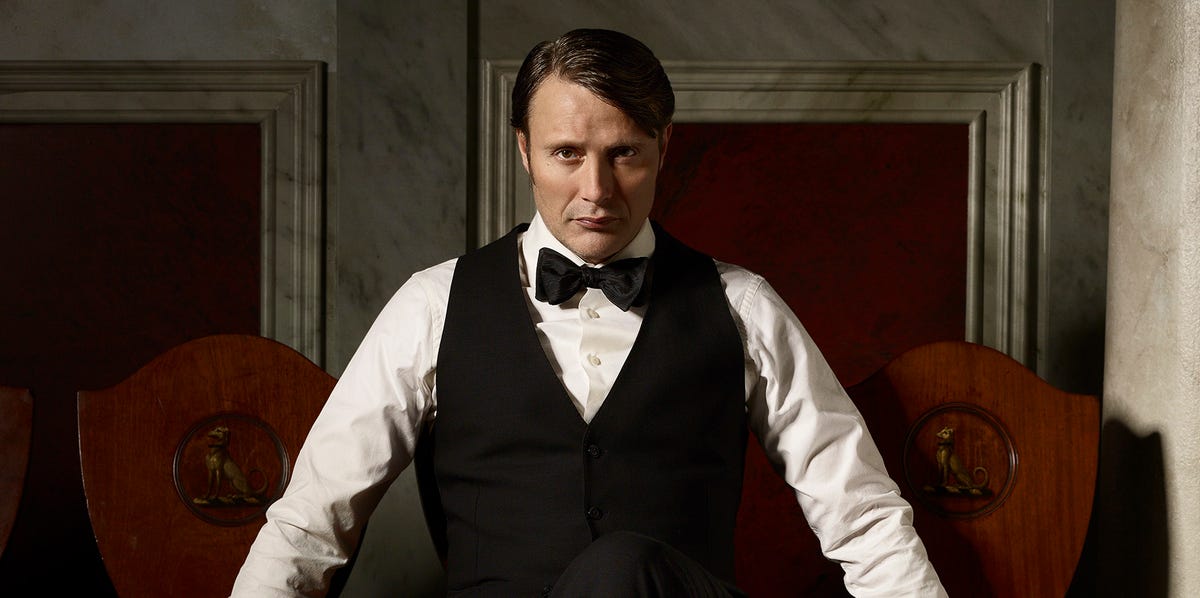 NBC's Hannibal might have been off the air since 2015, but fans of the baroque serial killer drama are still hopeful that one more season of death and dining could be on the way. The show, created by Bryan Fuller and based on the novels of Thomas Harris, ran for three seasons and acquired a passionate fanbase before it was canceled. And now the deliciously morbid crime series has found an even wider audience since being added to Netflix in early June.
Not to be confused with the movie of the same name, which starred Anthony Hopkins in the title role (a sequel to the Academy Award-winning The Silence of the Lambs), Hannibal centers on Mads Mikkelsen's performance as charismatic psychiatrist (and secret cannibal) Dr. Hannibal Lecter. Hugh Dancy plays Will Graham, the troubled criminal profiler whose investigations and personal struggles become increasingly entangled with the machinations of the murderous doctor. The show's ensemble cast also included Laurence Fishburne and Gillian Anderson.