3 Plant-Based Breakfast Sandwiches, Reviewed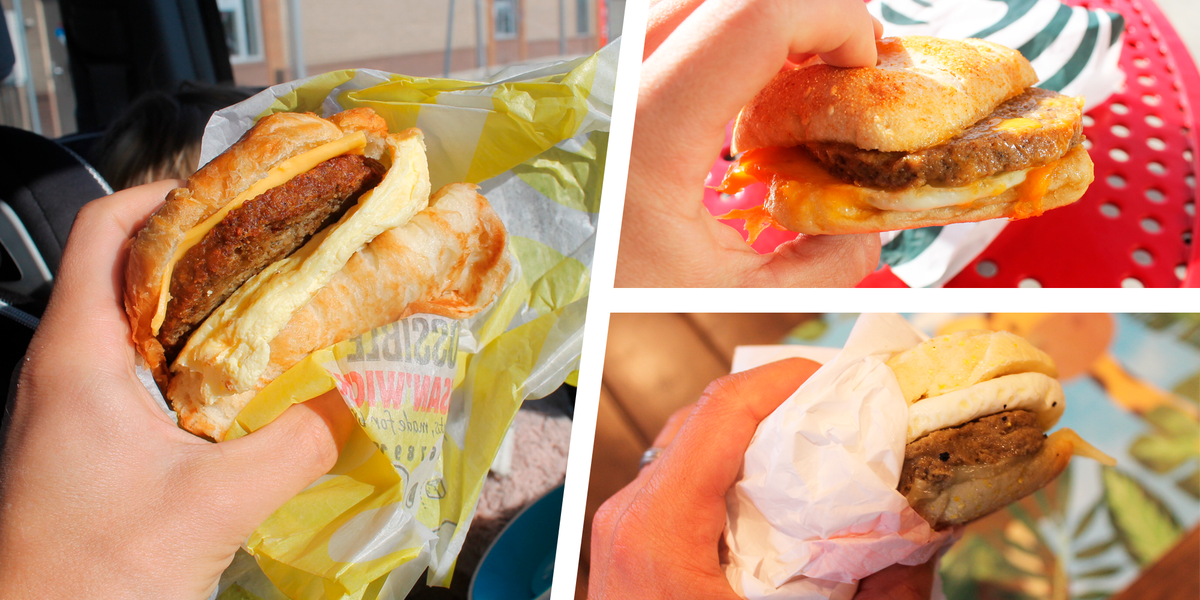 Fast-food chains, like the rest of us, are struggling through the global pandemic. Sit-down dining options are still limited in many states, drive-thru lines are serpentine, and employees fear their safety.
How are fast-food chains responding to these challenges?
With plant-based breakfast sandwiches!
This week Starbucks announced their new Impossible Breakfast Sandwich, which joins the Impossible Croissan'wich at Burger King (debuted in early 2020) and the Dunkin' Beyond Sausage Sandwich (the OG plant-based breakfast sammich, which came out late October 2019).
With each new announcement of their plant-based offerings, the highly paid marketing departments at these global chains adorn their product with a sparkly health halo.
Dunkin' says of their sandwich helps "deliver the nutritional and environmental benefits of plant-based protein." Burger King advertises that their version is "sausage made from plants" and sets a picture of the sandwich to a backdrop of bright "eco" green on their drive-thru menus. And Starbucks advertises its plant-based breakfast sandwich as part of a new way to start your day.