Surge in Colonoscopies May Tax Resources After COVID-19 Delays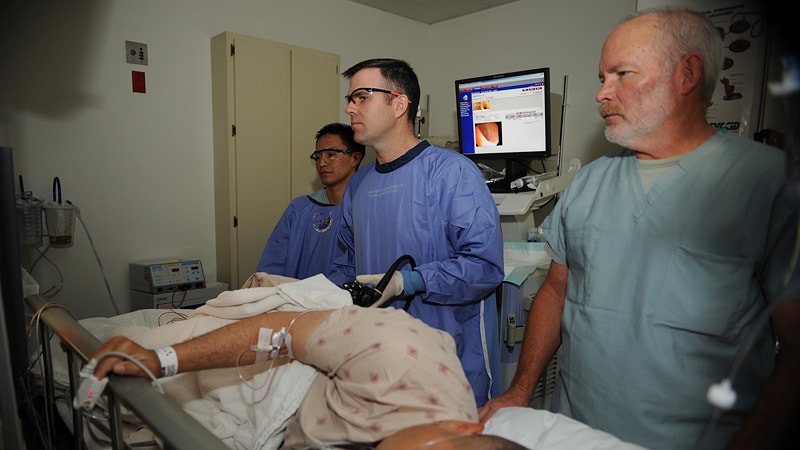 Editor's note: Find the latest COVID-19 news and guidance in Medscape's Coronavirus Resource Center.
An expected surge in the number of people seeking colonoscopy after the peak of the COVID-19 pandemic passes could cause physicians to rethink patient prioritization, could create a strain on endoscopy capacity, and might raise the specter of detecting colorectal cancer in more patients at a later stage of disease.
Webinar presenters clockwise from top right: Dr. Imran Aslam, Dr. Bartomeu Massuti, Dr. Rodrigo Jover Martinez.
Furthermore, months of delay in diagnosis of colorectal cancer (CRC) could shorten survival, although more data is needed, according to expert analysis from a gastroenterologist, a medical oncologist, and a colorectal surgeon.
"It has been a big decrease in the number of colonoscopies performed at our hospital in Alicante, Spain," Rodrigo Jover Martinez, MD, PhD, said during a COVID-19 and Digestive Health webinar presented by United European Gastroenterology (UEG). He estimated colonoscopy procedures are down 60%-90%, and the number of CRC surgeries has dropped by 60%. "As you know, the COVID-19 pandemic is hitting Europe hard."