Skin Lesions and Neutropenic Fever in a 69-Year-Old Woman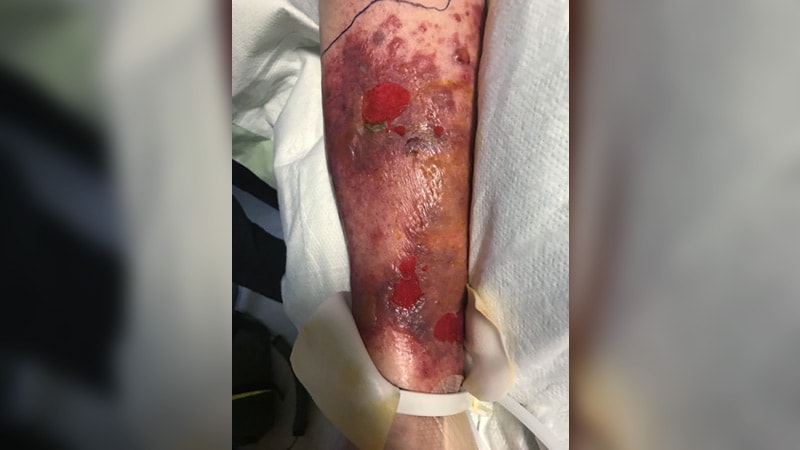 Editor's Note: The Case Challenge series includes difficult-to-diagnose conditions, some of which are not frequently encountered by most clinicians but are nonetheless important to accurately recognize. Test your diagnostic and treatment skills using the following patient scenario and corresponding questions. If you have a case that you would like to suggest for a future Case Challenge, please contact us.
A 69-year-old woman presents with neutropenic fever and painful skin lesions. She has a past medical history of myelodysplastic syndrome, neutropenia, chronic obstructive pulmonary disease, and cirrhosis. The skin lesions began 2 weeks prior as small nodules that progressed to painful, red plaques. At that time, they were present on her back, left breast, and right posterior calf.
She also experienced fevers up to 102°F (38.9°C) over the last week. She describes having shortness of breath with myalgias over the last few weeks, in addition to a more recent onset of cough, nausea, and diarrhea. She has no lesions in her mouth or her genitals and reports no vision changes.