Skip The Sweaty Makeup — This Supplement Will Give You A Real Glow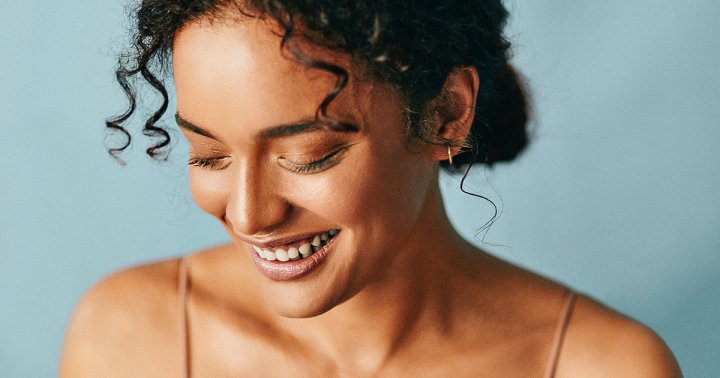 The quest for dewy, glowing skin is truly a balancing act. As many makeup artists warn, there's a fine line between a subtle hit of highlight on your cheekbones and a glazed sheen that just looks, uh, sweaty. That line becomes even thinner in the sunshine: Your makeup may look impeccable in the mirror, but a couple of hours in the summer heat can transform your refreshed, dewy skin into a hot, greasy mess.
No sweat (literally): mbg's supplement has a cutting-edge formula that helps you glow from the inside out. Like you just so happened to wake up even-toned and radiant rather than finding your makeup dripping down your face midday.
Why supplementing with collagen can give you a makeup-free glow.
Here's the thing: You can't really achieve a healthy glow without starting internally. Sure, you can fake it with makeup, but makeup is temporary, and a real glow is internal. As makeup artist Elyse Frieri, store manager at clean beauty retailer Credo, notes regarding glass skin, "Makeup is magical and transformative, but there are two things it cannot hide: texture and dimension." Aka, two crucial components for the dewy, supple glow we yearn for.