How To Use Witch Hazel For Strong Hair & A Healthy Scalp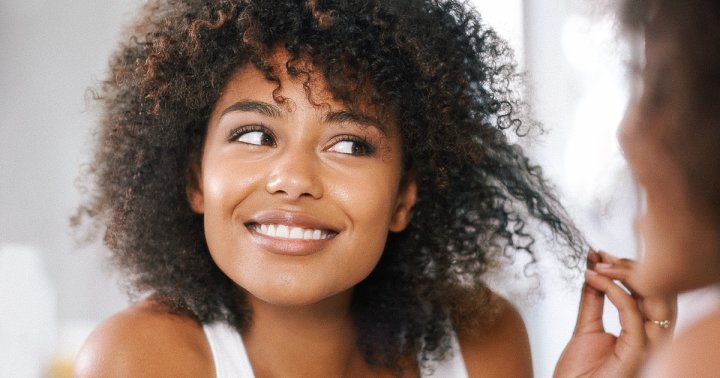 With witch hazel, people tend to fall into two, equally fervent camps: You either sweep it on nightly and swear by it for smooth, acne-free skin, or you fall victim to its drying effects and pledge to avoid the all-natural astringent altogether.
Let's throw a caveat into the mix: witch hazel for your hair. Can those who renounced the active for good possibly seek its benefits in hair care? Allow us to investigate.
Witch hazel in hair care.
You might be familiar with how witch hazel works for the skin (if not, take a quick peek here at our witch hazel toner guide). And in case you need a friendly reminder: Your scalp is your skin, and the healthiest, strongest hair starts within those follicles. While you can find a number of witch-hazel-formulated shampoos and hair care products on the market, using the straight-up astringent can have some pretty impressive effects—it just, sigh, depends on your skin type.