Why Video Dates Might Be Here To Stay, Even After Reopening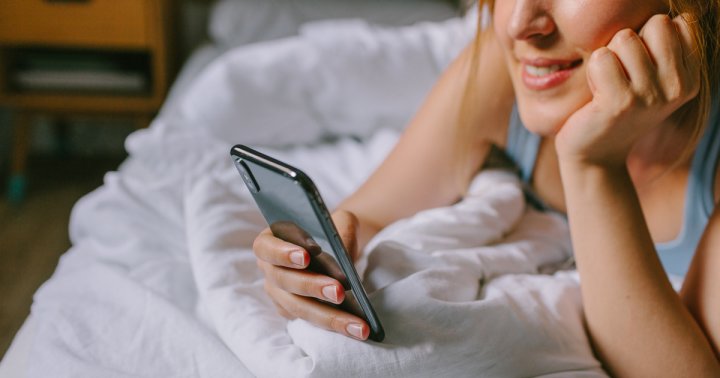 Dating has changed a lot in the age of COVID. For some people, their dating lives have creaked to a halt altogether. For others, the loneliness and uncertainty of this time have made them take dating more seriously than ever.
One potentially permanent change to dating culture? The rise of the video date.
A new report from Hinge Labs, the dating app of Hinge's research arm, suggests video dating might be here to stay even as lockdown measures ease.
As it turns out, video dates are way less awkward than we all thought.
Researchers at the lab surveyed over 5,800 people in April and May. Of those polled, 44% have been on a video date, and 52% of those people say they are likely to continue going on video dates even when they're able to meet up safely in real life.
"At the beginning of the pandemic, the Hinge Labs team spoke to users and found that most people had not tried video dating. Flash-forward a few months, and now more than a third of Hinge users have gone on a virtual date in the last week alone," Logan Ury, a dating coach and director of relationship science at Hinge Labs, tells mbg. "And they're enjoying these calls so much that a third of them last for over an hour."