Dark Spots May Get Worse In The Summer, But This Supplement Can Help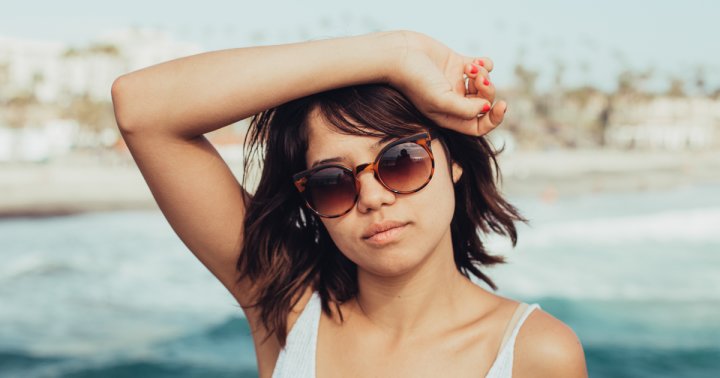 If you suffer from hyperpigmentation, chances are you're familiar with the uphill battle of ridding those dark spots. Fading those marks takes time, patience, and (let's be honest) a pinch of faith. So allow us to remind you of the setback that may come your way: Unfortunately, hyperpigmentation can get worse in the summer.
That's not to say you can't do anything about it. Of course, a proper sunscreen regimen should be your main priority, summer or not. But to give your skin an extra layer of support, you might want to consider approaching those spots internally. Here's why.
First, how does sun exposure make hyperpigmentation worse?
A little refresher on hyperpigmentation, shall we? "Hyperpigmentation is excess melanin production in your skin," says cosmetic dermatologist and founder of Epione Simon Ourian, M.D. When the skin faces any inflammation (brought on by the usual suspects: acne, hormones, and sun exposure), the cells that control melanin production—called melanocytes—can become overactive, leading to that extra pigment. Keep in mind, the discoloration may look a little different depending on your skin tone: For those with dark skin tones, hyperpigmentation may appear brown or black, while fair-skinned individuals may experience red or pink spots.