Why You May Have Dry Skin Around Your Eyes + 5 Ways To Get Rid Of It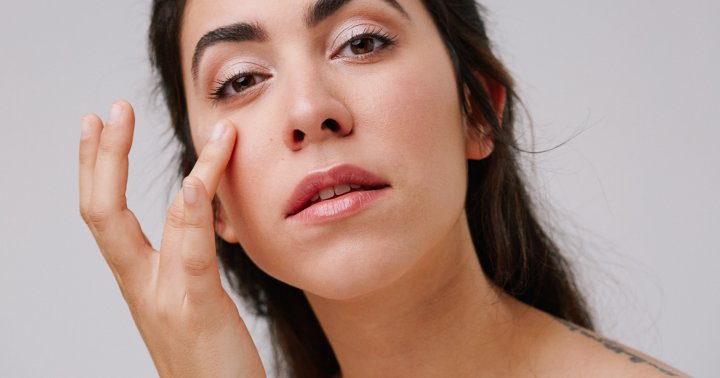 Ah, dry skin. An aggravating skin care woe in its own right, but the eye area seems to elicit an extra groan of frustration. That's because the delicate tissue is already super-thin, so any dryness tends to bring itchiness, flaking, and irritation along with it. Not cute.
But what exactly causes dry skin around the eyes, and how can you keep those flutters soft and supple? There's more at play here than you might think.
What causes it?
Most of the time, dry, flaking skin around the eyes boils down to two main causes: allergic reactions (or contact dermatitis) or genetic skin conditions. While other factors can also be at play (think dry weather, sunburn, or simply aging), those two frequently fit the bill:
Of course, you may just be facing some run-of-the-mill dry skin. Because the area is so thin, it's naturally more prone to dryness. Annoying, sure, but it's not necessarily cause for alarm; you can soothe and protect the tissue-thin skin quite easily, as you'll see.