Nostalgic For A Summer Slushie? Try This Healthy 2-Ingredient Recipe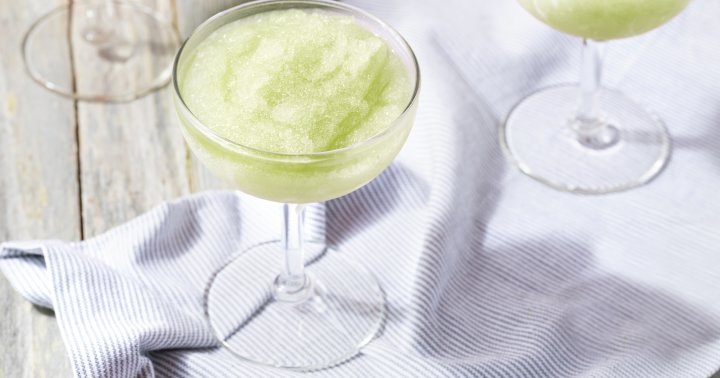 Summer is the perfect time to load up on sweet frozen snacks. Opting for a popsicle is one way to go, but there's something about a slushie that feels utterly nostalgic. Unfortunately, most fruit slushies contain artificial colors and sweeteners. To satisfy those childhood cravings without the additives, mbg developed a two-ingredient version, using organic veggies+ greens powder as the star.
Make healthy 2-ingredient slushies.
All that you need to make a nutritious and refreshing slushie at home, is water (or another liquid of choice), organic veggies+ greens powder, an ice cube tray, and a blender.
What are the benefits of this green slushie?
Yes, you can simply mix a scoop of organic veggies+ with water, coconut water, or a plant-based milk of choice. However, freezing the mixture and transforming it into a healthy, delicious slushie, is a great way to mix things up, says registered dietitian Jess Cording, M.S., R.D., CDN. Plus, it's a fun and convenient way to sneak veggies into your daily diet, she adds.