This Biceps Workout Grows Your Arms in 20 Minutes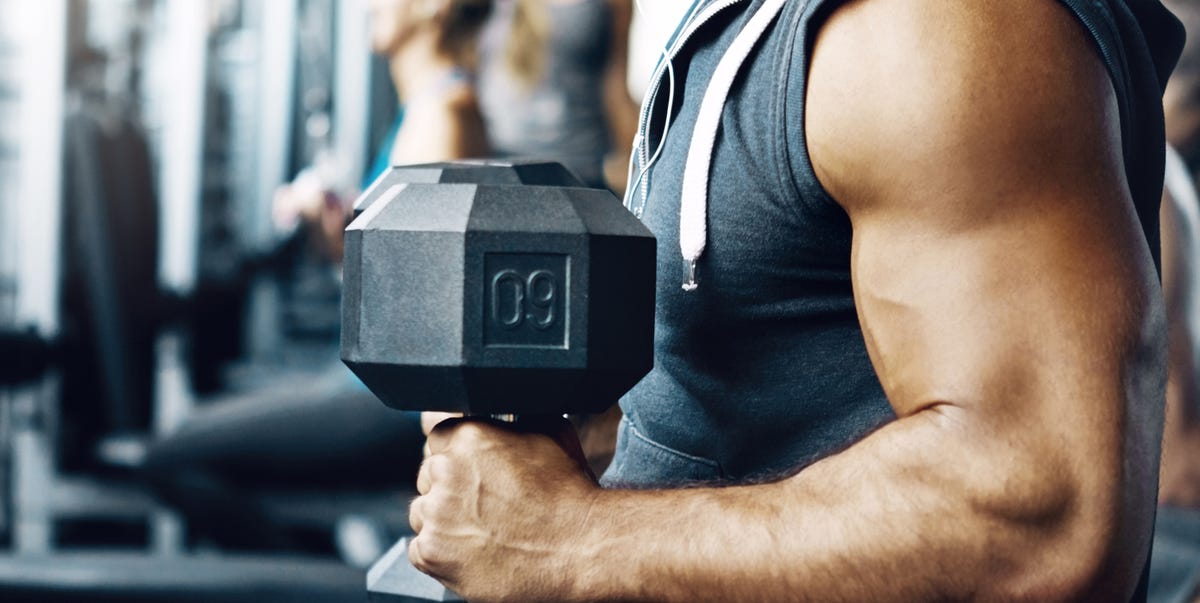 You don't need to spend an eternity training your biceps. (And this comes from somebody, by the way, who loves training biceps.)
Yes, your biceps workout can easily take upwards of 40 minutes as you do rep after rep to pump your guns full of blood. But, done correctly, you can also blast your biceps in 20 minutes. They're a small muscle group, and if you focus on your reps correctly, you can get plenty of mileage from a shorter workout.
The key is to make that time productive and make sure the biceps (and your brachialis, a nearby muscle that helps give your arms the depth and "three-dimensional" look that pops out of a T-shirt) is doing the majority of the work.
Your biceps has two main goals, and for many, those goals are misunderstood. Yes, lifting more weight is always good. But in the quest to lift more weight, it's easy for form to suffer dramatically, and for the end goal of even a simple biceps curl to move away from the biceps.