Will Treadmill Studios Survive the Coronavirus?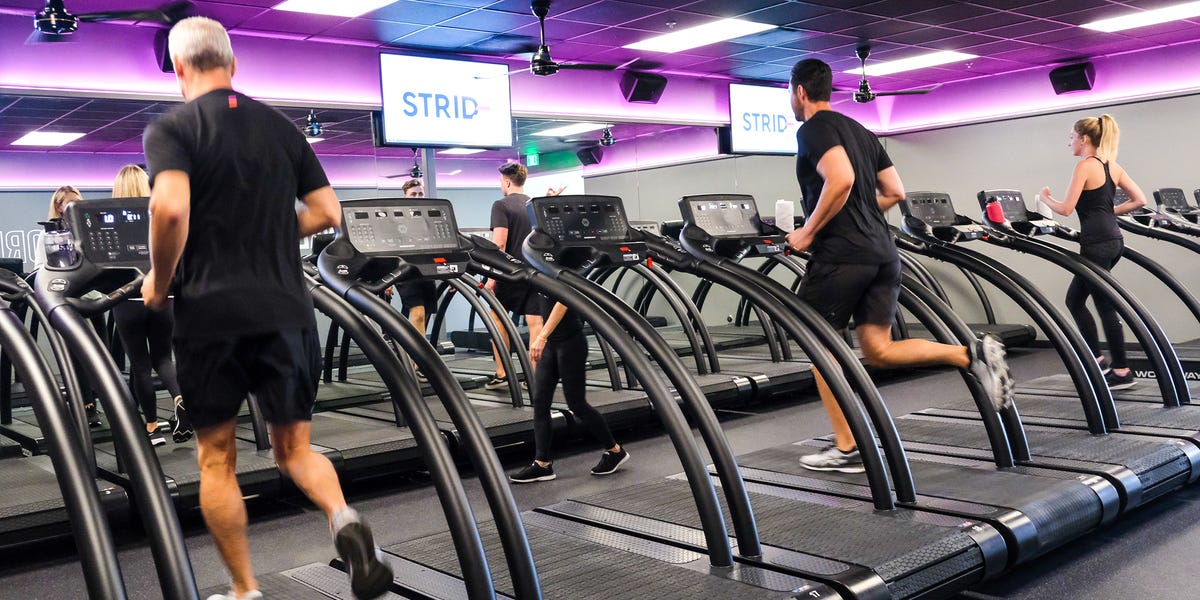 Running buddies Misa Dugally and Katie Ownbey opened the treadmill studio Stride in Pasadena, California, in 2016. Their second location, in Orange County's Tustin, had been open only 17 days before the coronavirus pandemic closed its doors March 19.
When they reopened on May 26, the experience was drastically different.
Attendees checked in remotely on the studio's app and entered through a propped-open door, touching nothing en route from their car to their assigned Woodway treadmill. There's no towel service, no lockers to stash your stuff, and definitely no showers. Though the studio normally holds 25, classes right now max out at nine runners and walkers. The first week, they averaged about 70 percent of that new nine-person max, Dugally told Runner's World.
A handful of exercisers wore masks. One, who has a child with underlying health conditions, snapped photos of the touchless hand sanitizer stations and upgraded air purifiers to text to her concerned husband before class began. And afterward, no one lingered or chatted.