Three Stages to COVID-19 Brain Damage, New Review Suggests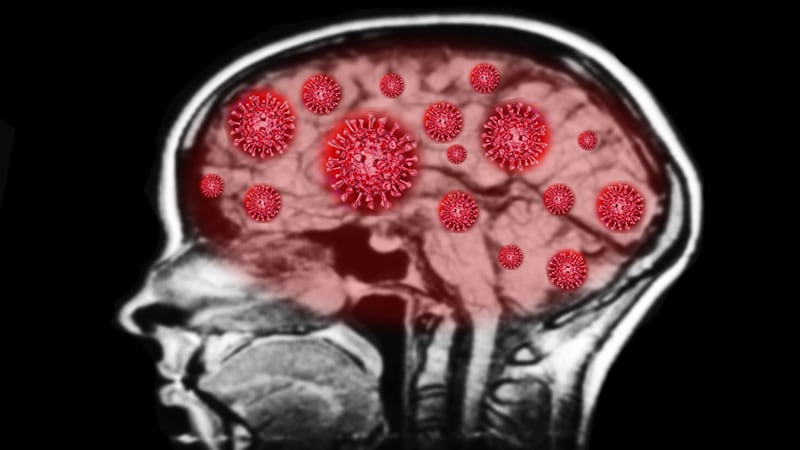 Editor's note: Find the latest COVID-19 news and guidance in Medscape's Coronavirus Resource Center.
A new review outlines a three-stage classification of the impact of COVID-19 on the central nervous system and recommends hospitalized patients with the virus all undergo MRI to flag potential neurologic damage and inform postdischarge monitoring.
In stage 1, viral damage is limited to epithelial cells of the nose and mouth, and in stage 2 blood clots that form in the lungs may travel to the brain, leading to stroke. In stage 3, the virus crosses the blood–brain barrier and invades the brain.
"Our major take-home points are that patients with COVID-19 symptoms, such as shortness of breath, headache, or dizziness, may have neurological symptoms that, at the time of hospitalization, might not be noticed or prioritized, or whose neurological symptoms may become apparent only after they leave the hospital," lead author Majid Fotuhi, MD, PhD, medical director of NeuroGrow Brain Fitness Center, McLean, Virginia, told Medscape Medical News.