Vipassana Meditation: The Details Of This Extreme (And Effective) Practice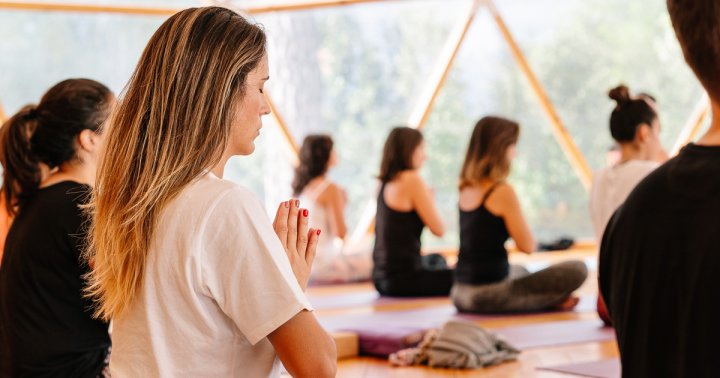 Healing requires that we get the mind into the present moment. This is why meditation is such a profound therapeutic tool. If you don't agree, I encourage you to drop what you're doing and sign up for a Vipassana course.
Vipassana is a 10-day silent meditation retreat—and there is nothing like 10 days of silence to show you the nature of your own mind. Vipassana means "to see things as they really are," and that is exactly what I experienced in the course. Vipassana meditation reveals the ways in which we create our suffering, and once this is understood, we can begin to free ourselves from that suffering.
What is a Vipassana silent retreat?
Vipassana is an ancient tradition that extends all the way back to Buddha. The teachings have been passed down through many generations, and in 1969, S.N. Goenka began teaching Vipassana in India. Goenka taught this meditation technique to hundreds of thousands of people all over the world before he took his last breath at 89 years old. Although he passed in 2013, he continues to be an integral part of the Vipassana course because they play videos of him teaching every night of the 10-day retreat. Vipassana courses are donation-based, residential experiences where participants learn the technique in the traditional form and practice it thoroughly.