Good for Profits, Good for Patients: A New Form of Medical Visits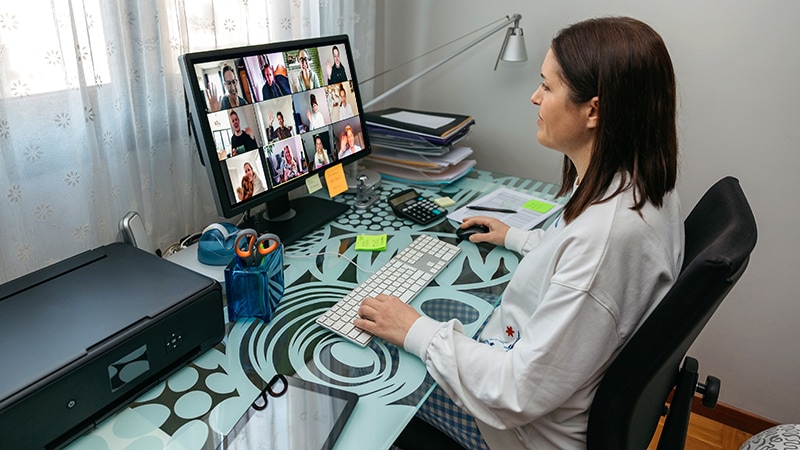 Ten patients smiled and waved out on the computer monitor, as Jacob Mirsky, MD, greeted each one, asked them to introduce themselves, and inquired as to how each was doing with their stress reduction tactics.
The attendees of the online session had been patients at in-person group visits at the Massachusetts General Hospital Revere HealthCare Center. But those in-person group sessions, known as shared medical appointments (SMAs), were shut down when COVID-19 arrived.
"Our group patients have been missing the sessions," says Mirsky, a general internist who codirects the center's group visit program. The online sessions, called virtual SMAs (V-SMAs), work well with COVID social distancing.
In the group sessions, Mirsky reads a standardized message that addresses privacy concerns during the session. For the next 60 to 90 minutes, "We ask them to talk about what has gone well for them and what they are struggling with," he says. "Then I answer their questions using materials in a PowerPoint to address key points, such as reducing salt for high blood pressure, or interpreting blood sugar levels for diabetes.