Why It's So Important For Your Kids To Help Around The House + 19 Chore Ideas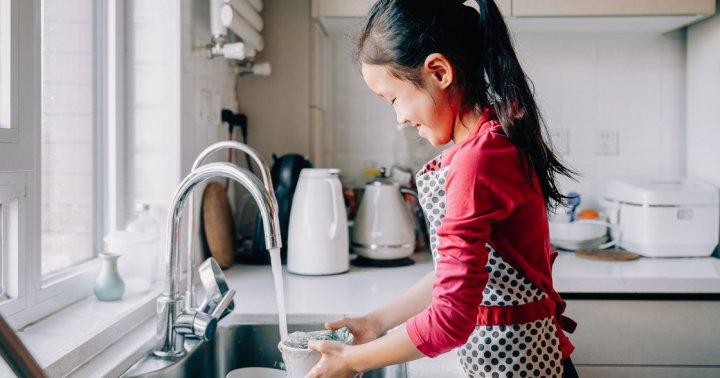 Getting young ones to help around the house is, in many cases, easier said than done: Getting kids to do chores can be, well, a chore. But there are real reasons your children need to be tending home matters. Here, we spoke to a few experts to understand more.
Why should kids do chores?
"It's a really important thing: Research has found that kids who have chores build critical life skills. The point is that they learn how to become contributing members of their household, manage daily self sufficient life skills that you need as an adult," says author and childcare expert Caroline Maguire, M.Ed. "I believe in that kind of citizenship: you are a member of this family unit, and we all help each other out. I am not asking you to do something that I wouldn't do myself. When people grow up and become part of a relationship—be it partner or roommate—you think of others. You don't always just take care of yourself. Chores teach that."