The Natural Deo Game Is Leveling Up: Enter, The New "Serum Deodorant"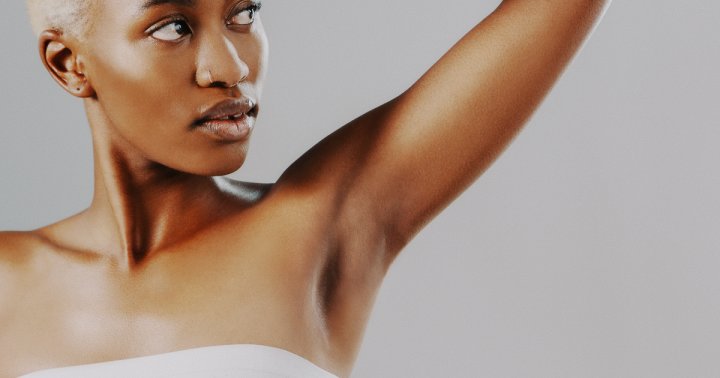 The natural deodorant category is one that garners quite a bit of heat. Sure, we recognize that aluminum-free is the way to go, but for some, a natural deo just doesn't cut it. For instance, you might find aluminum-free options are simply unable to pass the sweat-test, leaving you, uh, stinky. And that rumored "detox period?" Shudder.
Good news: The natural deodorant game is leveling up, with a new iteration of the few pH balancing options out there. Today, cult-favorite clean beauty brand Kosas just dropped their new Chemistry AHA Serum Deodorant, and it doesn't just limit odor and sweat—it also gently exfoliates and leaves your skin even-toned and free of painful bumps and ingrowns. Hear, hear.
How does this new serum deodorant work?
Many beauty enthusiasts, insiders, and experts alike are familiar with alpha-hydroxy acids in skin care (in case you're not, read all about 'em here). And if you scour enough Reddit threads, you'll find that many people find success using them on their pits.