The Ideal Colors To Surround Yourself With, Based On Your Zodiac Sign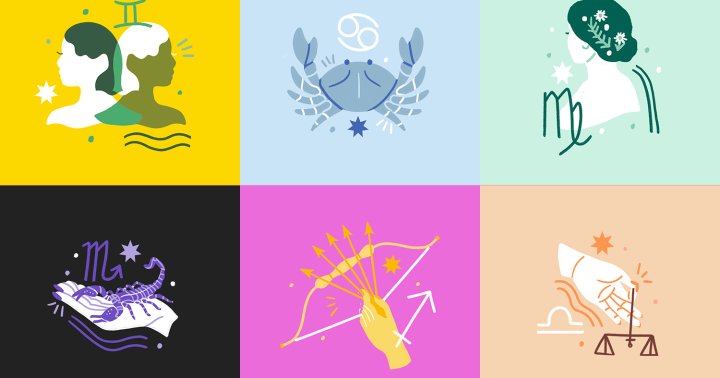 Beyond being a fun way to express style and personality, different color schemes have the ability to affect one's mood and outlook, according to color therapy research. While there appear to be some universally preferred shades, color choice is largely a matter of personal preference. Since we're big on all things astrology here at mbg, we asked our resident astrologers, the AstroTwins, for their take on each zodiac sign's ideal palette. Here's their take on what colors are written in the stars for your sign.
Aries: Dramatic, warm contrast
Starting at the beginning of the astrological calendar, fiery Aries is up first. Aries are known to be drawn to the color red, the twins note, as well as purples or fuchsia. Those with this sign also tend to be drawn to dramatic contrast, with the twins adding that they might prefer the look of a white or black backdrop again warm, bright colors.