60,000 lbs of chicken nuggets have just been recalled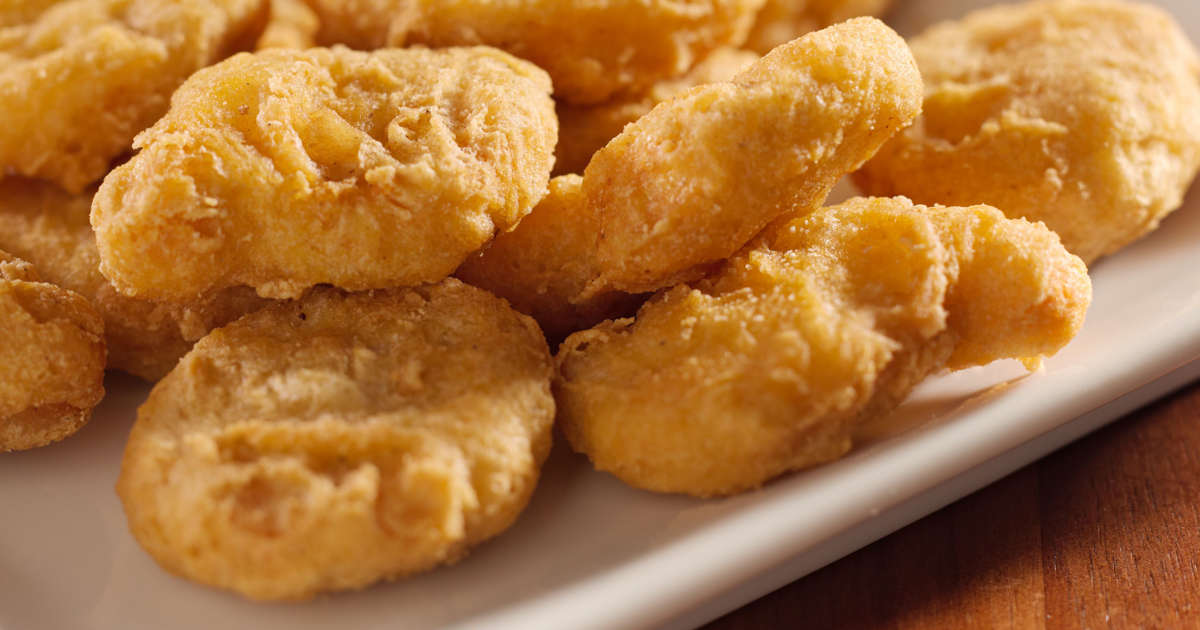 Grocery shopping in the time of the coronavirus can be a stressful experience. And while the CDC says the probability of catching the virus from packaged foods is low, there are a few other things you need to be aware of as you browse the isles. Food recalls are one.
© Provided by Eat This, Not That! frozen chicken nuggets
Grocery shoppers in Arizona, Idaho, Oregon, and Texas: If you bought Pilgrim's Pride chicken nuggets lately, they may be part of a recall. The USDA announced a chicken nugget recall after nearly 60,000 pounds of the brand's "Fully Cooked Chicken Breast Nuggets" were potentially contaminated. The 4-pound bags may contain small pieces of rubber.
Related: Massive Recall of Ground Beef Sold at Walmarts Nationwide
The 15,000 bags have a Best-By date of May 6, 2021, and also show a lot code of 0127. The Class II chicken nugget recall was issued after a customer called the company to report the finding, according to a press release.