What Exactly Is Gellan Gum — And Why Is It In My Almond Milk?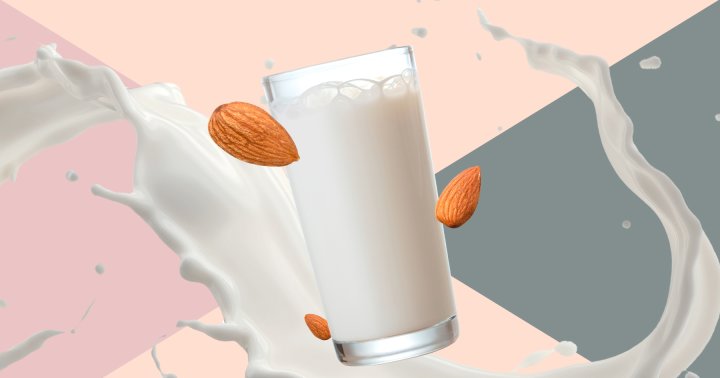 Almond. Oat. Cashew. Coconut. These days, there are tons of plant-based milk options to choose from, and more people are chugging them than ever before. Dairy-alternative milks have steadily gained popularity over the past few years—a recent poll found that about half of Americans will choose dairy alternatives.
As people bring alt-milk into their homes, they're also bringing questions. Specifically, what's in it? Plant-based milks often have long lists of ingredients. Some, like water and almonds, are easily recognizable; others, like gellan gum...not so much.
What is gellan gum?
If you don't know what gellan gum is, you're not alone. Despite the obscure name, it's actually a simple product.
Gellan gum is a vegan thickening agent added to foods to create and maintain a desired consistency. "It's found in nature, growing on water lilies," explains Lauren McNeill, R.D., MPH. Food producers don't go pond hopping to find it, though. They "make it artificially for our food through fermentation," McNeill explains.