These Guys Tried a 1940s Bodybuilding Workout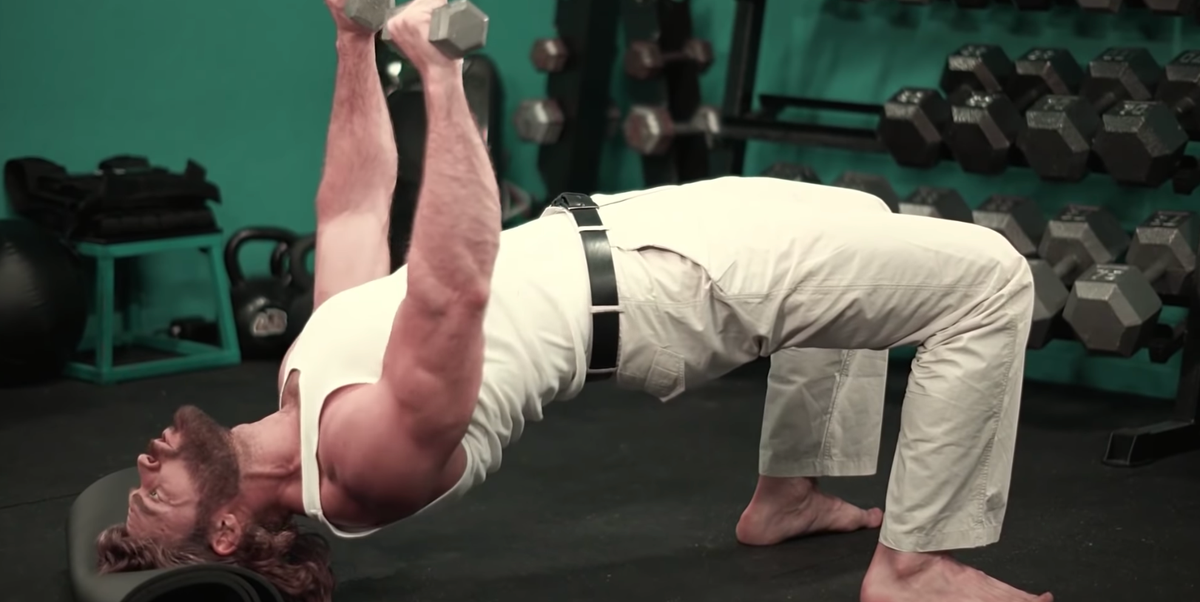 Fitness YouTubers Buff Dudes (brothers Hudson and Brandon White) decided to take their training back a few decades after picking up a 1940's bodybuilding magazine and deciding to do a full workout based on 10 moves from the era.
Almost all of the moves are clearly from the past—and it's not just because fitness gear has evolved over the past 80 years. "I'm a little nervous, I have to be honest. Some of these exercises look a little scary, and maybe compromising," says Brandon.
But they go for it anyway for the sake of their viewers' entertainment.
Exercise 1: Alternating Curl
Unlike standard biceps curls, the '40s version requires you to hold the dumbbells in each hand with your arms straight out, making a T shape. "A little bit like a crucifix that you'll see on a cable machine, except this one doesn't offer nearly as much resistance," says Hudson as he demonstrates the move. "It's all tendon, baby!"