This Is What It's Really Like to Train Inside the NBA Bubble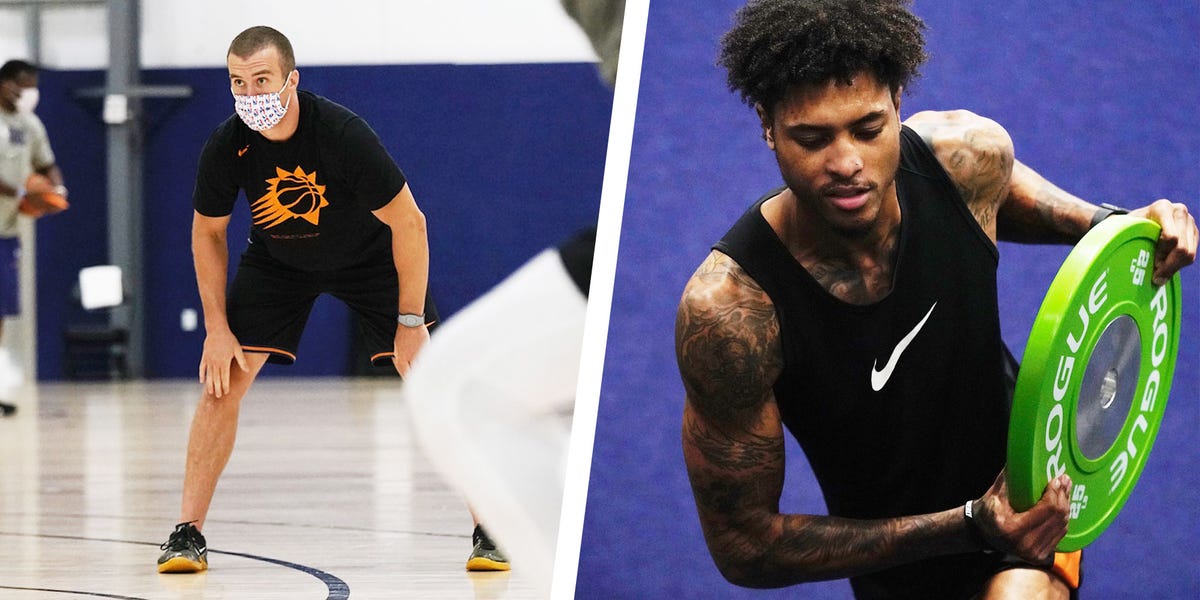 The NBA season abruptly came to a halt on March 11 when the league made the decision to suspend play due to the rising prevalence of COVID-19 in the United States. Players went on lockdown, for the most part disconnecting from their respective training staffs and waiting for the call for basketball would resume. Then, in June, the league announced its plans to finish the season: 22 teams would be invited to Disney World in Orlando, FL to live and play inside a 'bubble'—an isolated community for only NBA players and staff.
Ahead of the return to play, we talked with Daniel Bove, the director of performance for the Phoenix Suns, to get a deeper look at what staying conditioned and game-ready looks like inside the NBA bubble. Bove, who was a strength and conditioning coach and applied sports scientist for the Atlanta Hawks before coming to Phoenix, shared how the Suns has adjusted training strategy to ensure a safe return-to-play once scrimmages begin July 22 and official games begin on July 30.