Real Talk: Is It Safe To See Your Doctor For Routine Checkups Right Now?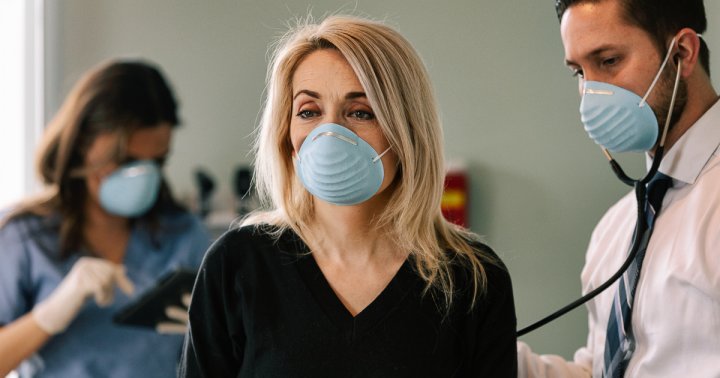 For the past few months, people were asked to cancel nonessential surgeries and doctor's visits, in an effort to reduce the spread of COVID-19. Though the pandemic is still ongoing, businesses and organizations are slowly starting to open—but is it safe to go back to the doctor?
While waiting rooms are generally filled with sick people, taking care of underlying health issues is still vital during the pandemic. To help assess the risks of making or forgoing a doctor's appointment, mbg consulted medical professionals.
Is it safe to go to the doctor now?
Depending on the circumstance, many interactions between patients and doctors can continue to take place virtually, through online portals, video chat, or phone call, emergency medicine physician Lemeneh Tefera, M.D., MSc, says.
However, "if the clinician recommends an office visit, the public should be confident that they can safely visit their doctor wearing a face mask," he says. "Of course, the medical office will have appropriate social distancing protocols and the office staff and clinician will be wearing personal protective equipment as necessary."