No Fracture Risk in Children With AD Who Use Topical Steroids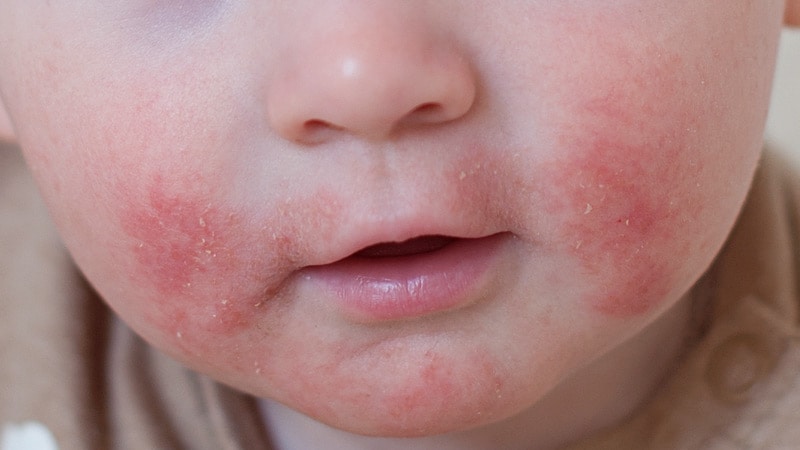 The use of topical corticosteroids does not significantly increase fracture risk in young children diagnosed with atopic dermatitis, results from a large population-based study suggest.
"Little has been published about the risk of fracture in children with atopic dermatitis on topical corticosteroids specifically," one of the study authors, Reese L. Imhof, said in an interview following the virtual annual meeting of the Society for Pediatric Dermatology. "There are concerns, particularly among parents, regarding potential bone side effects through possible corticosteroid percutaneous absorption. Fears related to topical corticosteroid use likely stem from the fact that prolonged systemic corticosteroid use is associated with an increased risk of bone fractures."
In an effort to determine the fracture risk in children who were diagnosed with atopic dermatitis (AD) prior to age 4 years and received topical corticosteroid treatment, Mr. Imhof, from Mayo Medical School, Rochester, Minn., and his associates used the Rochester Epidemiology Project records-linkage system to identify patients in Olmstead County, Minn., who received their first AD diagnosis prior to age 4 years between Jan. 1, 2004, through Dec. 31, 2017. Those who received topical corticosteroids listed in National Drug File-Reference Terminology class 8952 (anti-inflammatory, topical) or 8954 (anti-infective/anti-inflammatory combinations, topical) between Jan. 1, 2004, and Dec. 31, 2018 were included in the analysis and were followed to identify new bone fractures, excluding pathological fractures in neoplastic disease and skull or facial bone fractures.