Why the Bear Plank Row Beats the Renegade Row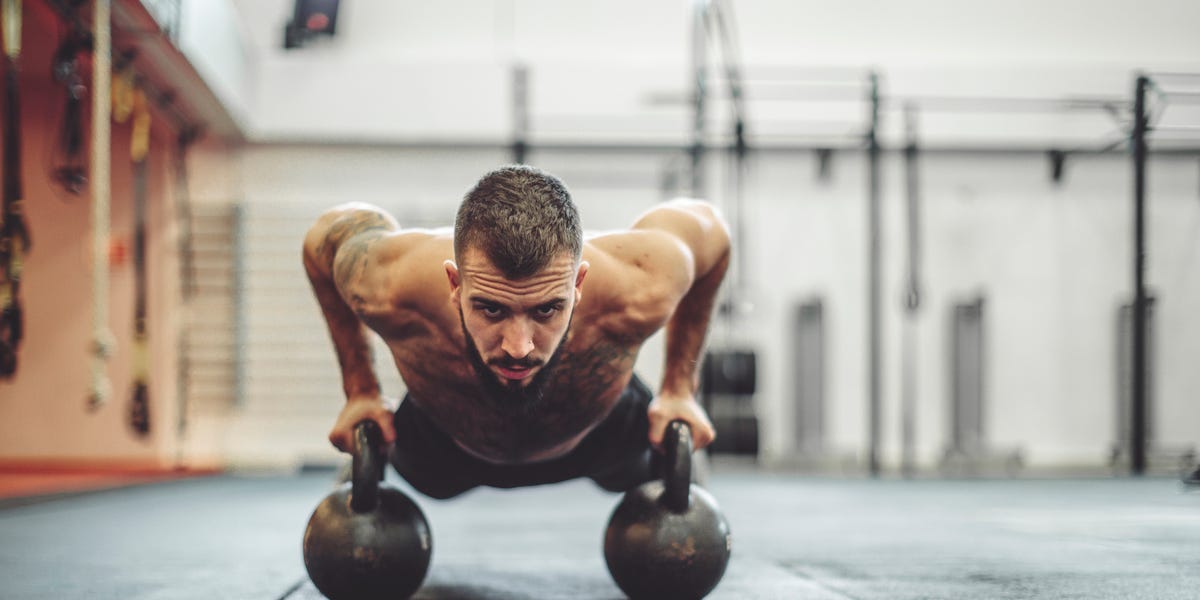 Lee Boyce is a Toronto-based strength coach who helps clients and athletes reach strength and conditioning, sports performance, and hypertrophy goals. In his new column, Basics Made Better, he'll help you tweak classic exercises to squeeze out even more muscle gain. Follow him on Instagram.
One of the most important functions of the core isn't actually that of creating movement, the way you would in a crunch, sit up or knee raise. It's actually that of resisting unwanted movement. The concept is called anti-rotation. And if you come to this website often, you know plenty about it.
You've probably spent plenty of time doing renegade rows, too, because this plank-based exercise generally helps you train that anti-rotation, and, in theory, it can build you a rock-solid core. But the standard plank-based version of the renegade row quite simply isn't the best version of the move. Why? There's too much room for error.