Not An Oatmeal Fan? Here Are 20 Recipes To Try That Make It Amazing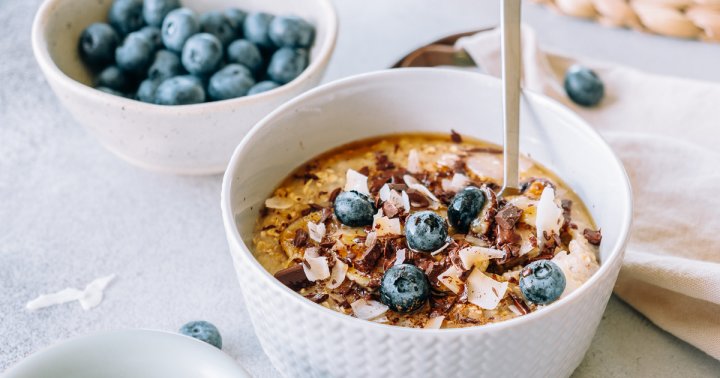 Making oatmeal taste as good as it is for you is certainly a question of personal preference. Are you a sweet or savory fan? Do you believe in chocolate for breakfast, or are you more likely to reach for fresh fruit? Do you like a hot breakfast or cold (don't sleep on chilled overnight oats)?
Here, we round up some of our favorite oatmeal recipes, offering something for everyone looking to make their morning oatmeal a meal they seriously look forward to.
Keep things classic: Lean on fruit or nuts (or both!).
Making a classic oatmeal topped with fruit and nuts isn't just a tasty way to prepare the breakfast staple; it's also a great way to pack in extra nutrients. Walnuts, pistachios, raspberries, and blueberries are always good places to start for nutrient-dense toppings, but you can truly follow your heart (or your farmers market haul) toward whatever toppings feel right. If you're in need of some inspiration, these recipes start with the basics: