I'm A Nutritionist & This Is The Supplement I Use To Keep My Family Healthy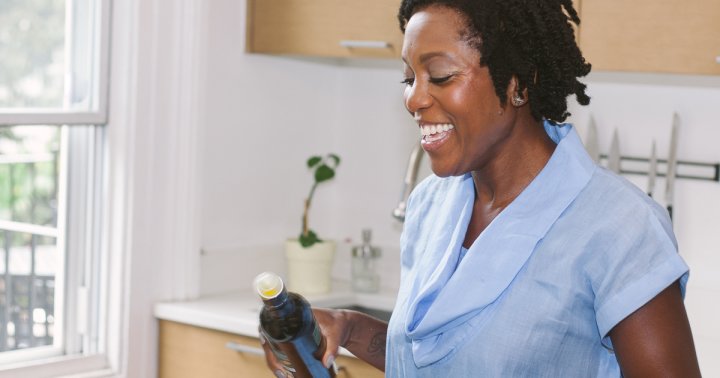 My work as a dietitian centers around helping my patients manage their current diagnosis of non-communicable diseases like diabetes, hypertension, or cardiovascular disease. I also strive to help reduce their risk of developing these conditions.
I've said it time and time again, "there is no one size that fits all," and my job as a care provider is to meet the patient where they are, while creating a holistic plan that takes the individual into consideration.
Vegetables, fruits, and other nutrient-rich foods are a priority.
.
When I think about sustainable nutrition, I consider the whole person including their work, family, and life balance when making recommendations around vegetable and fruit consumption.
In general, recommendations from all health agencies support regular and consistent intakes of vegetables, fruits, legumes, beans, nuts, seeds, and ancient grains. It's also important, when possible, to consume these foods in their whole and minimally processed form with limited added sugars, salts, and synthetic fats.