All Your Questions About Sexless Relationships, Answered By Sex Therapists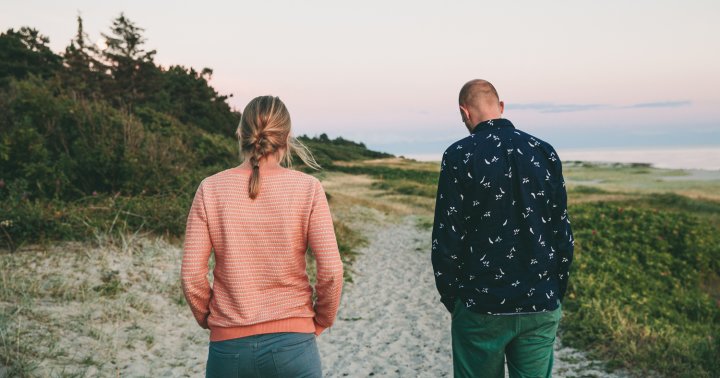 If you've found yourself in a sexless relationship, you likely have a lot of questions on your mind: What causes a relationship to become sexless? Is a sexless relationship healthy? And maybe the scariest question to ask yourself, especially if you've been in this relationship a long time and very much love the person you're with: Should you stay in a sexless relationship? Here are all the answers you're looking for, straight from sex and marriage therapists.
What is a sexless relationship?
A sexless relationship is a relationship where there's little to no sexual activity occurring between the couple. There's no exact way to quantify what counts as a sexless relationship, as different people have different expectations and desires for sex. Having sex 10 times a year or less is usually considered a sexless relationship, according to AASECT-certified sex therapist Jessa Zimmerman. But it's very dependent on the individuals. For example, some people are perfectly happy with sex about once a month, whereas for others, that might feel infrequent enough to consider it a sexless relationship.