Fast Five Quiz: Arthritis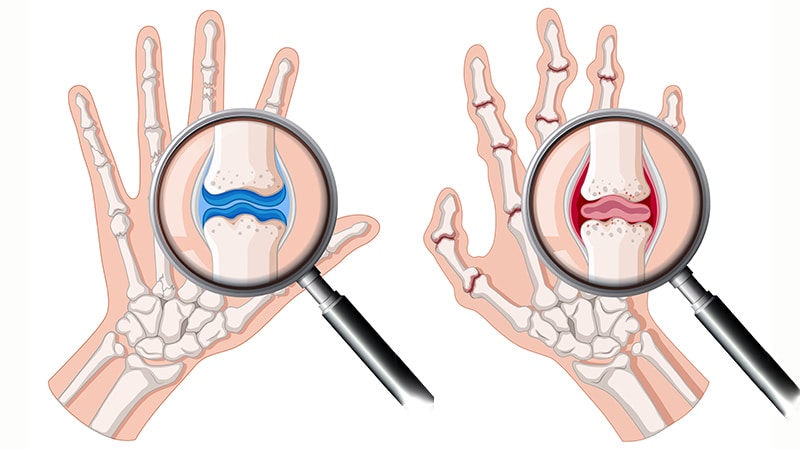 Arthritis involves swelling and tenderness in joints that is often associated with pain and stiffness. Rheumatoid arthritis (RA) is a chronic systemic inflammatory disease whose hallmark feature is a persistent symmetric polyarthritis (synovitis). Osteoarthritis is the most common type of joint disease and can be thought of as a degenerative disorder with inflammatory components. Recently, associations between RA and related treatments and COVID-19 have come under increased scrutiny.
Are you familiar with key aspects of these common conditions, including best practices for diagnosis and treatment? Refresh and test your knowledge with this quick quiz.