How To Style Baby Hairs: 3 Steps To Swirl Those Strands, Based On Hair Type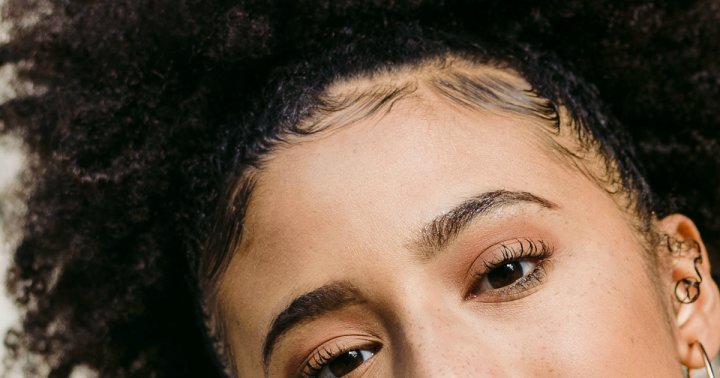 Styling baby hairs has, by no means, just popped out of the woodwork; rather, styling baby hairs has historical and cultural significance—specifically, Black and Latinx communities have been showing off their baby hairs for years, swirling these face-framing wisps into styles that someone find that effortless-yet-immaculate equilibrium.
Now, all textures can have baby hairs, no matter if your hair is fine or thick, voluminous or flat. And figuring out how to styles yours might take a few different pointers—as well as hair care tips to make sure the delicate strands stay as strong as possible.
Below, experts weigh in for this guide.
Baby hairs, defined.
"The finest hair on your head happens to be around your hairline," explains hairstylist Anthony Dickey, founder of Hair Rules. "Because of the fineness, that's why we call them baby hairs." No matter if you have generally "thick" or "thin" hair, the strands framing your face will be more delicate than most. Just as how most people have multiple curl types on their head, your hair can also have a range of fine-to-thick strands—the finest of the bunch just so happen to be along your hairline.