Have Oily Skin? 4 Foods To Cut Out & What To Eat Instead, From An RD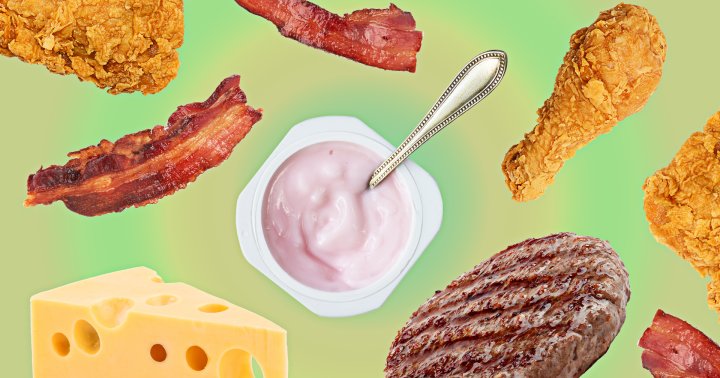 Some people naturally have more oily skin than others (thanks, genetics!), but you do have the power to influence the amount and composition of oil in your skin. And while introducing the right topicals to your skin care routine is important, you might want to consider approaching your oily skin internally as well—which means it's time to take a look at your diet.
What's the connection between oily skin and diet?
First and foremost: Oily skin is not a problem in and of itself. Everyone needs some oil to protect the outer layer of skin from losing too much water, and your sebum consists of fatty acids, ceramides, sugars, wax esters, and other chemical compounds that provide antioxidants to the skin. It's that overproduction of sebum that can be an issue, clogging pores and ultimately causing acne.