An Exclusive Look Behind Apple Fitness+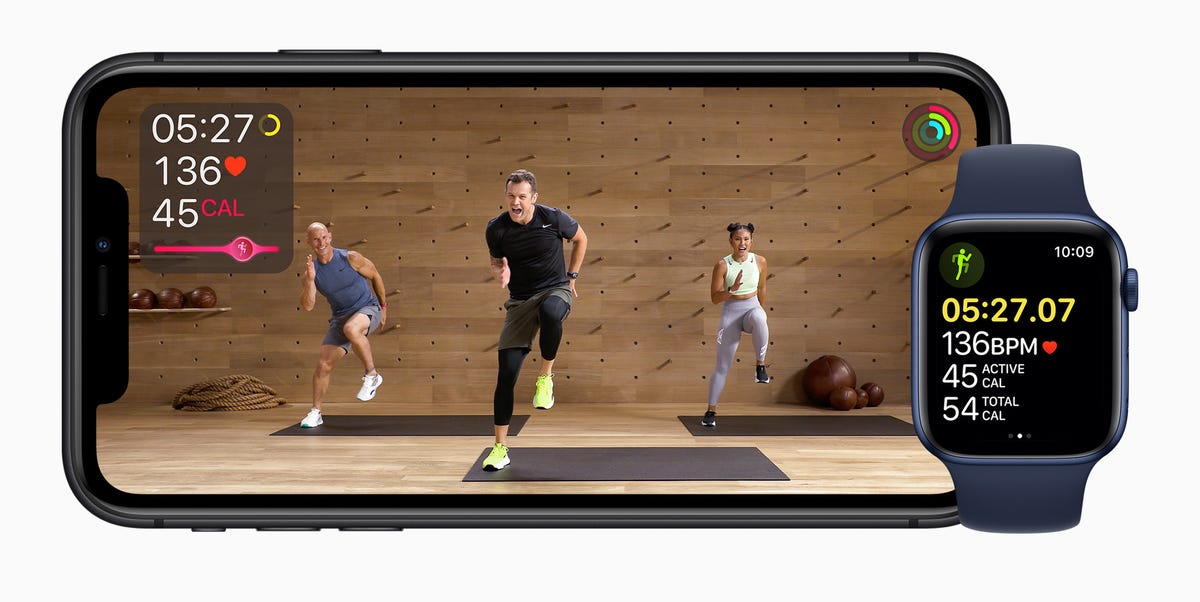 Apple announced its latest generation of wearables and tablets this week, like every other September. But this year, gym junkies might be just as excited as tech fiends about what's coming next from Cupertino.
The company unveiled a brand new service, Apple Fitness+, which looks to rule the home workout streaming landscape and cement the Apple's place as one of the biggest names in fitness. This is a logical next step for the company, which has built the Watch, the most popular device on the market, into a potent consumer health, wellness, and fitness tool. Apple is also shifting its focus into the services space; execs announced a new bundle package, Apple One, which will give consumers the opportunity to pay a flat fee for all of company's subscription offerings like Fitness+, Apple Music, and TV+, among others.