These Posture Assessments Can Help Determine What's Behind Your Back Pain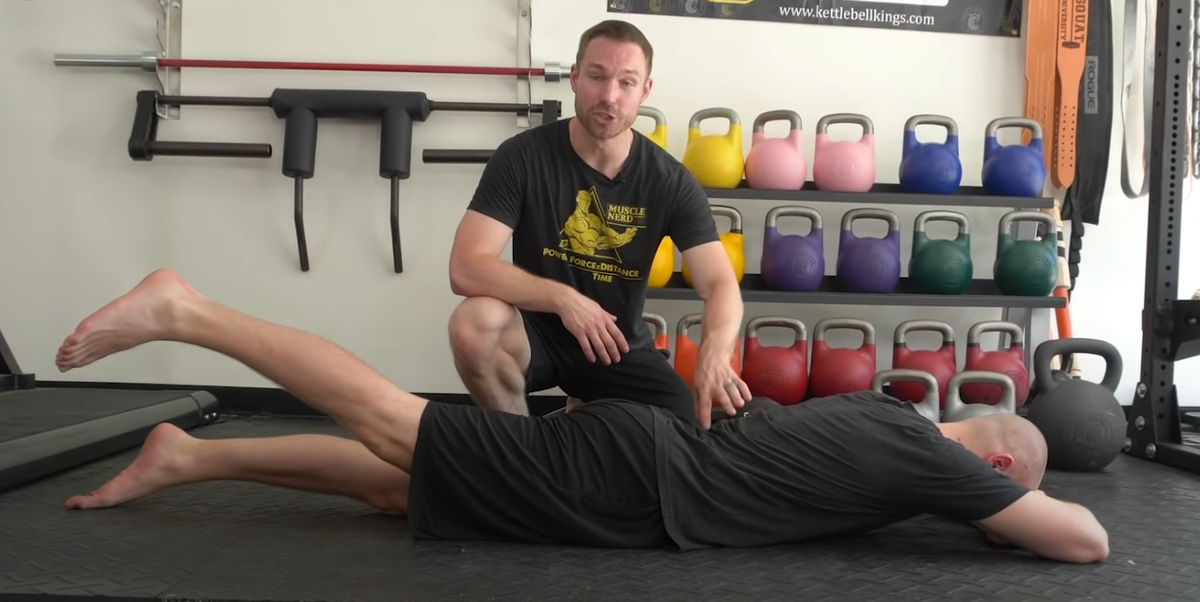 If you struggle with back pain Dr. Aaron Horschig, DPT, of Squat University, wants to help. He's already shared three tips to relieve lower back pain. Now, he's honing in on how posture plays a big role in preventing back pain from plaguing your lifts.
"Every time you have back pain, there is always a cause. It's not all in your head, and it doesn't just appear out of thin air. There's always a 'why' behind pain," says Dr. Horschig—and by assessing your posture, your 'why' can be revealed.
Dr. Horschig has two simple tests to do just that. While we love Horschig's guidance, we should note that you should not only depend on self-assessments to figure out the problem if you are experiencing back pain. Make sure to check in with your doctor or PT before the pain gets worse.
Dr. Horschig has his friend Ed demonstrate the test. The subject sits in a chair, and places his hands on each side. In a neutral position, he grabs onto the sides of the chair and mimics muscle contraction, gauging if he has any pain. From there he goes into an extended posture, pulling up as hard as he can to compress his spine. And finally, he rounds his back, flexing his spine while pulling up as hard as he can.