What Time Of Day Your Houseplants Should Be Watered & Why It Matters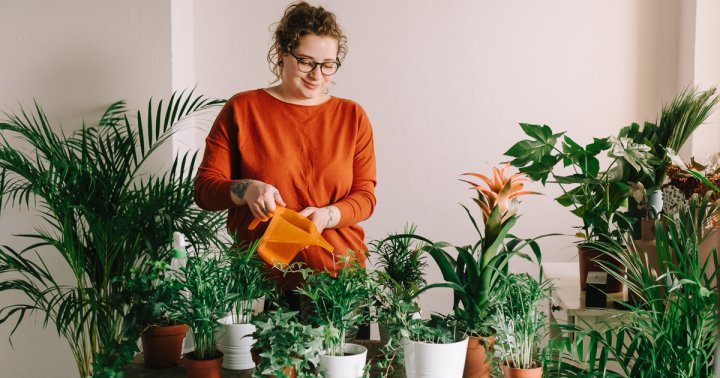 We know it's possible to overwater and underwater houseplants—but have you ever thought about the role that the timing of watering has on your indoor jungle? We consulted an expert for more information about whether it's best to grab your watering can in the morning, noon, or night and here's what she told us.
It's usually better to water houseplants in the morning.
The consensus is that the morning is the best time to give your indoor plants a drink—especially during the hot summer months. This will allow the plant to absorb the water before it gets too hot (which can cause the water to evaporate too quickly) and dark. A plant that's still wet come nightfall will stay damp until the sun comes up again, which could set the stage for issues like pests.
Pay special attention to when you're watering plants in southern facing windows, which tend to receive a lot of direct sun.