Why Do My Hands Swell When Running?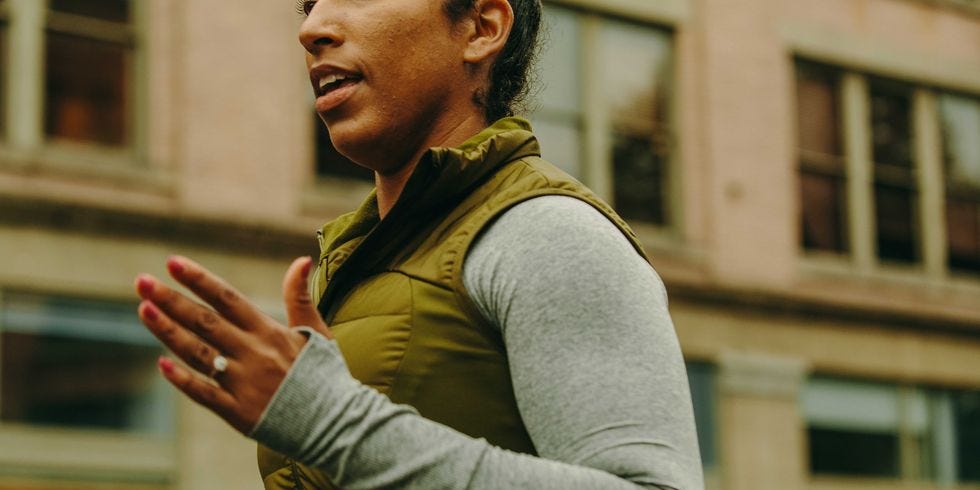 If you've ever noticed your hands swelling midrun or plopped down after the fact to see some swollen fingers, you're definitely not alone. While it's often only subtle, it's actually a pretty common occurrence, so we tapped William O. Roberts, M.D., professor in the Department of Family Medicine and Community Health at the University of Minnesota, to give us the details on this phenomenon.
According to Roberts, your hands usually swell when it's hot out—but it's not a sign of dehydration. Rather, it's the opposite: Hands and fingers swelling can be a sign of hyponatremia, which occurs when you drink too much fluid over the course of a run, he says.
"During exercise, circulation increases, and the hand has a large network of small blood vessels that open up," he tells Runner's World. "With the increased blood flow, there is some fluid leak between the cells. This leakage is probably the cause of your fingers swelling."