4 Reasons Your Pothos Leaves Are Turning Yellow & What To Do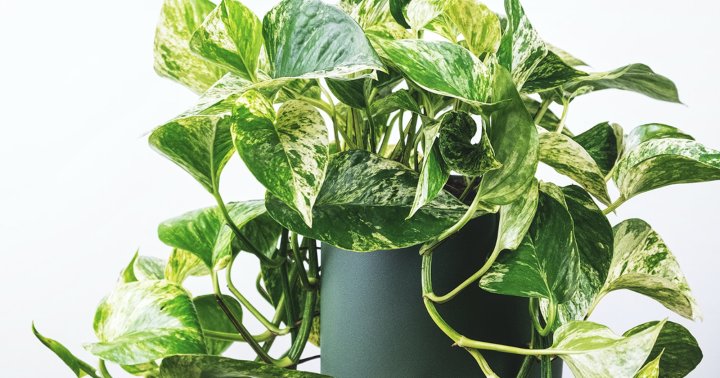 Pothos are forgiving houseplants that aren't finicky about water or sunlight, making them a great option for beginning gardeners. But low maintenance doesn't mean invincible! Pothos can get stressed when their growing conditions aren't quite right, and they usually express their frustration via yellow leaves. The next time you spot some amber foliage on your plant, here are four things it could mean and what to do about each one:
1. It's not getting enough light.
"Because pothos can be labeled as 'low-light' plants, people often think this means they can place them where there is actually no light," explains Alexi Surtees, the co-founder of Steward, a new phone app that helps take the guesswork out of plant care. "When this happens, a pothos will slowly whither or get overwatered due to the lack of light supporting the plant's water uptake."