Payment for Doc-Doc Consulting; Pre- and Postvisit Coding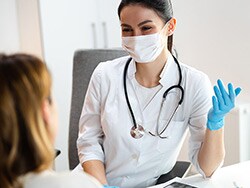 Betsy Nicoletti, MS, a nationally recognized coding expert, will take your coding questions via email and provide guidance on how to code properly to maximize reimbursement. Have a question about coding? Send it here.
In this column, Nicoletti addresses how to code for physicians consulting other physicians and how to properly account for time spent before and after a patient visit.
Q: I am interested in the "doctor-to-doctor" consult model of care. However, I know very little about coding and reimbursement in this situation. I am an endocrinologist and saw some information online from a fellow practitioner who claims that Medicare and Medicaid both reimburse for these services. Can you give me some details? Do both the referring physician and the consultant use Current Procedural Terminology (CPT) codes? What about private payers?