Here Is Everything You Need To Know About Tech Neck & Neck Wrinkles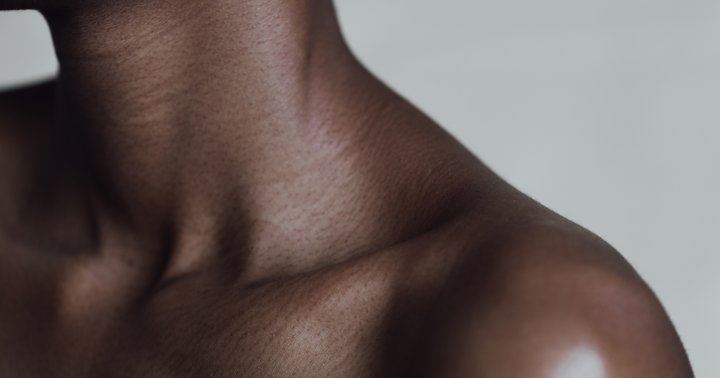 Wrinkles and fine lines come with age no matter what, and skin types and tones included. How and when you get yours depends on several contributing factors, including lifestyle and genetics. This is why not all people age the same pace—nor do they get the same type of wrinkles. Some people develop crows feet or laugh lines easier while others get etches along the neck.
Neck wrinkles, neck lines, or "tech neck" (whatever you want to call it) can either look like deeper horizontal lines that wrap around like a choker or smaller, thinner, lighter lines that are more prevalent on the sides. Why do we get lines here and what can you do about it? Well, some of the reasons you may find lines here are your classics, while others are entirely modern. As for solutions, we have you covered there, too. What to know ahead.